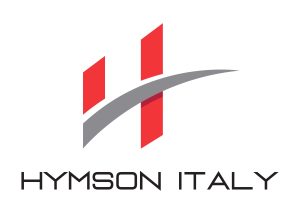 February 23rd, 2023
HYMSON ITALY MEMBER OF UCIMU, Sistemi per produrre
Hymson Italy, the European subsidiary of the Hymson Group, is proud to announce that it has become an associate member of UCIMU-SISTEMI PER PRODURRE as of February 2023.
UCIMU-SISTEMI PER PRODURRE is the association of Italian manufacturers of machine tools, robots, automation and ancillary products (NC, tools, components, accessories).
As the official representative of the category, UCIMU-SISTEMI PER PRODURRE now has over two hundred member companies to which more than 70% of the sector's Italian-made products are attributed.
The prestige and reputation of its member companies, exponents of one of the sectors that most determine the entire manufacturing industry, together with the expertise of the association structure, make UCIMU one of the most influential players in the Confindustria system.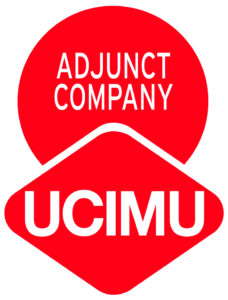 MADE BY ITALIANS: TECHNOLOGY AND CREATIVITY DRIVEN BY INDUSTRY 4.0
In the machine tool sector, on which, to a large extent, the way the entire range of products of the manufacturing industry are designed, manufactured and marketed depends, Italy boasts exceptional expertise, making it the preferred 'Technology Partner' of end users from all over the world.
Founded in 1945, UCIMU aims to protect the interests of the category by promoting the growth and spread of entrepreneurial culture with constantly updated services. The Association offers specialised support for each of the subjects in which business activity is divided.
The UCIMU RESEARCH CENTRE is an absolute authority in the manufacturing industry.
The machine tool industry operates in an increasingly complex and dynamic global market, where economic, social, environmental, technological, legislative and regulatory factors interact.
To support the development of companies in the sector, the Technical Department of UCIMU-SISTEMI PER PRODURRE deals with aspects of legislation, standardisation, certification, innovation and, in particular, processes information on quality, safety, the environment, technological innovation, industrial property, export licensing and contractual aspects.
The association also draws up the economic-statistical reference framework aimed at providing member companies with useful elements to correctly direct their production strategy and, at the same time, optimise the industrial policy initiatives promoted by the association in the relevant fields.

Via Serra, 50 – 36030 Lugo di Vicenza (VI)
ITALY
Tel +39 0445 1887042
RELATED ARTICLES