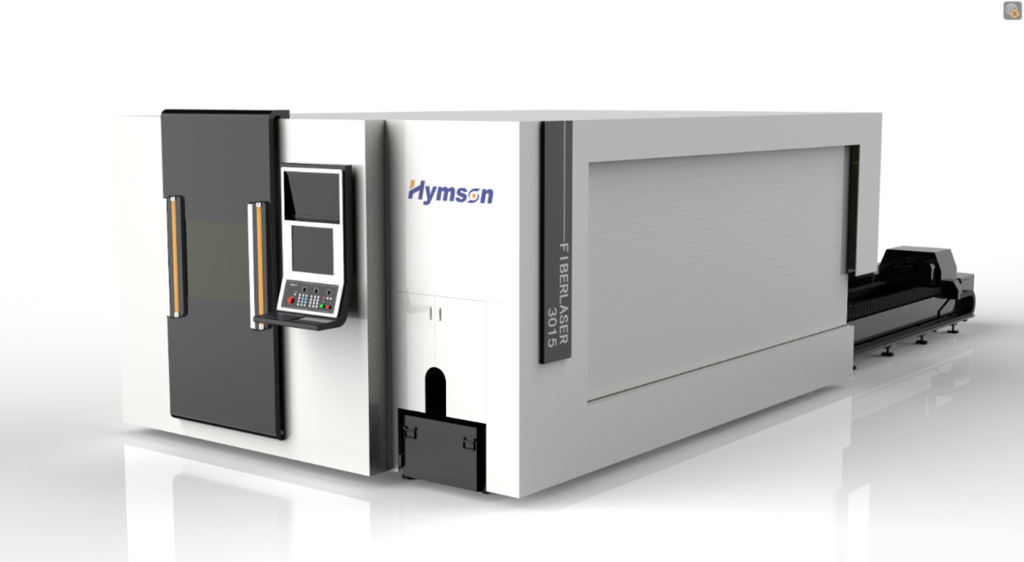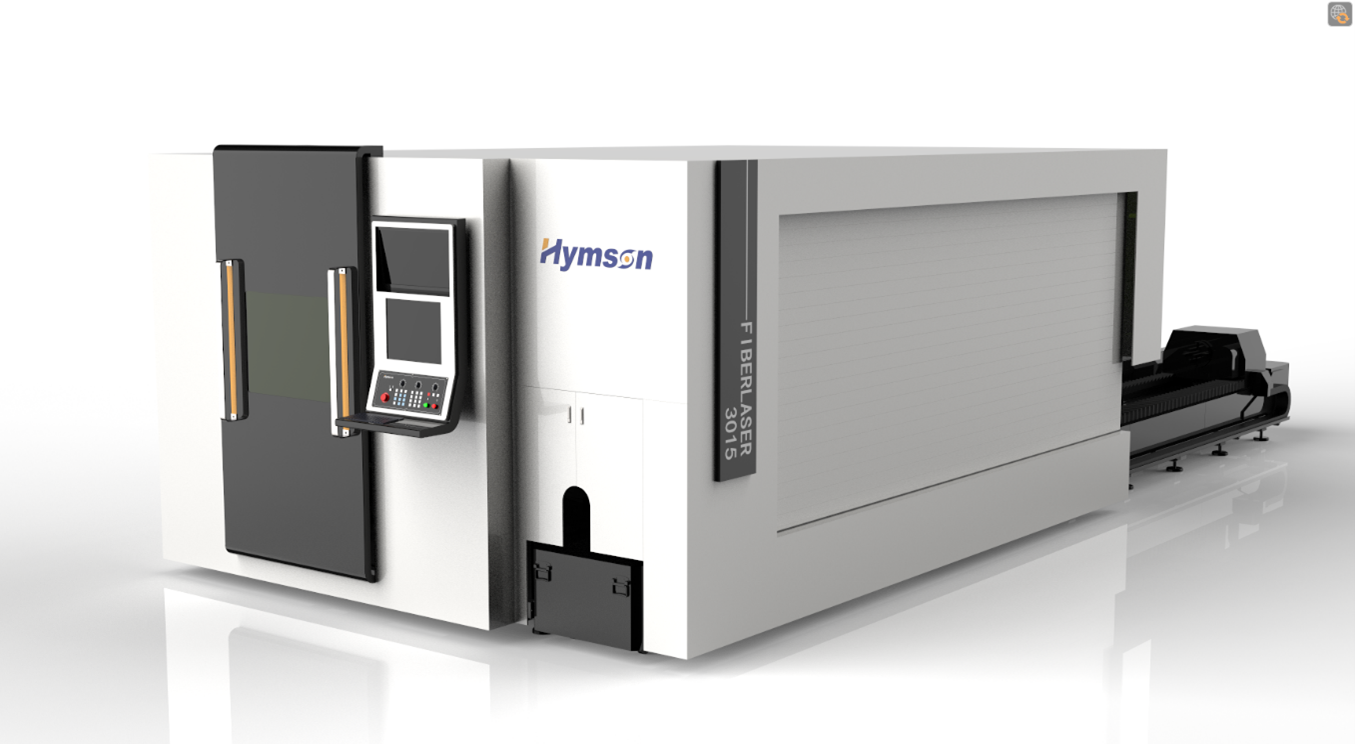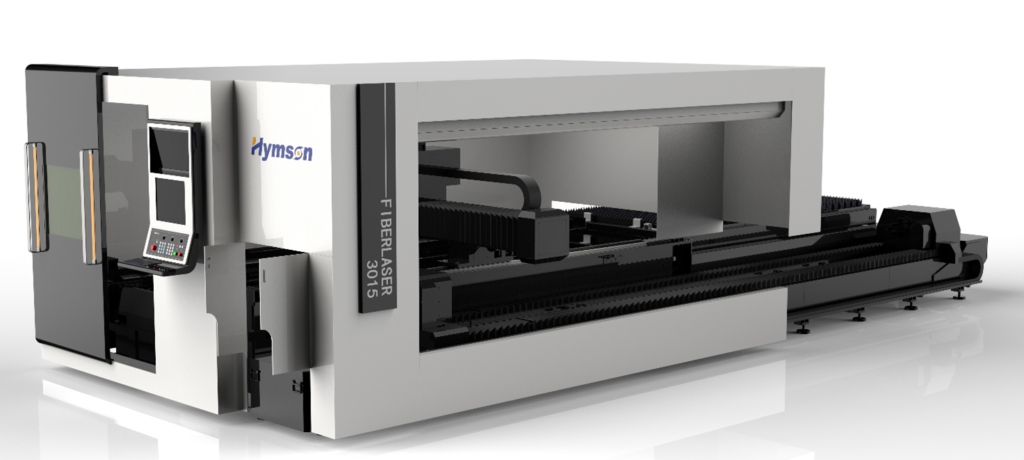 COMBINED Sheet & Tube laser cutting machine MODEL HF 3015 BP
A single plant for both SHEET METAL AND PIPE cutting
A single plant for both sheet metal and pipe cutting. With this new combined Hymson machine you can manage sheet metal and tube processing and approach new industrial applications with considerable savings on investment and space. Productivity on both pipe and sheet metal is equal to that of dedicated systems.
Automatic loading and unloading system capable of automatically loading a single pipe from a bundle for large batches and mass production.
The combined machine is designed and built to suit for the cutting both flat sheet and tube in one laser cutting system. The machine is the ideal economical machine for metal cutting in small amount.
Low operation and maintenance cost, high-quality laser cutting can be easily achieved. Different materials with different thickness can be handled.
An industrial-grade high strength honeycomb structure machine tool ensures long-term stable operation to the equipment.
Intelligent exhaust system provides extremely high standard laser and production safety protection.
New design of protective cover with all enclosure for both flat sheet and tube moving parts. Thanks for the front rolling-up door, it makes the loading of 6 meter long tube easier
CE Standards.
Protection class IP 54.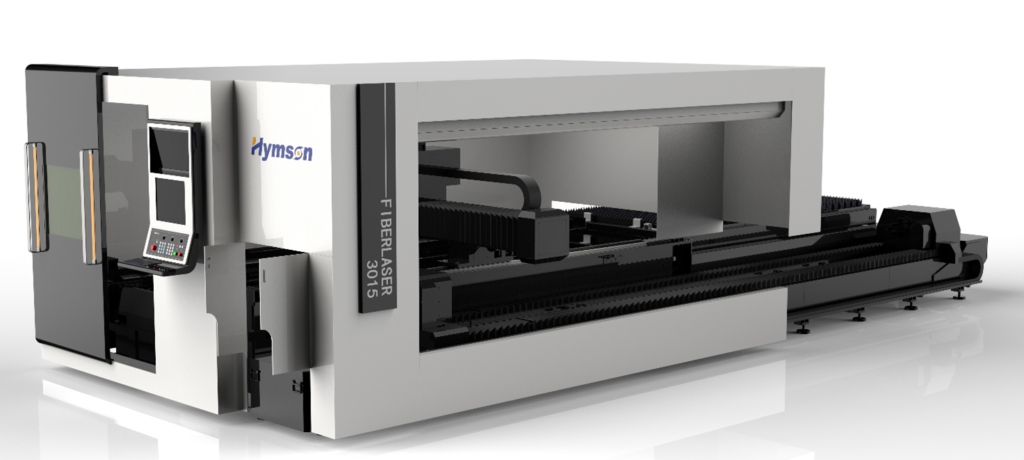 Technical data of the system
TECHNICAL TABLE COMBINED MODEL HF 3015 BP
Parameter

HF3015 BP

Type of laser source: Fibre optic laser

Laser source power

1000 ~ 6000 W

Working area dimensions

3000x1500mm

X axis

Track length

3000mm

Y axis

Track length

1500mm

X/Y axes

Maximum positioning speed

110m/min

Positioning accuracy

0.03mm/m

Repetition positioning accuracy

±0.02mm

Maximum acceleration

0.6 g

Z axis

Track length

385mm

Maximum positioning speed

60m/min

Maximum acceleration

0.5 g

Electrical protection class

IP54

Tube size

Round: dia 20-150mm

Square: dia 20-219mm

Maximum workpiece weight

0.8 t

Dimensions / Weight of the machine

9800x6200mm / 9,5t