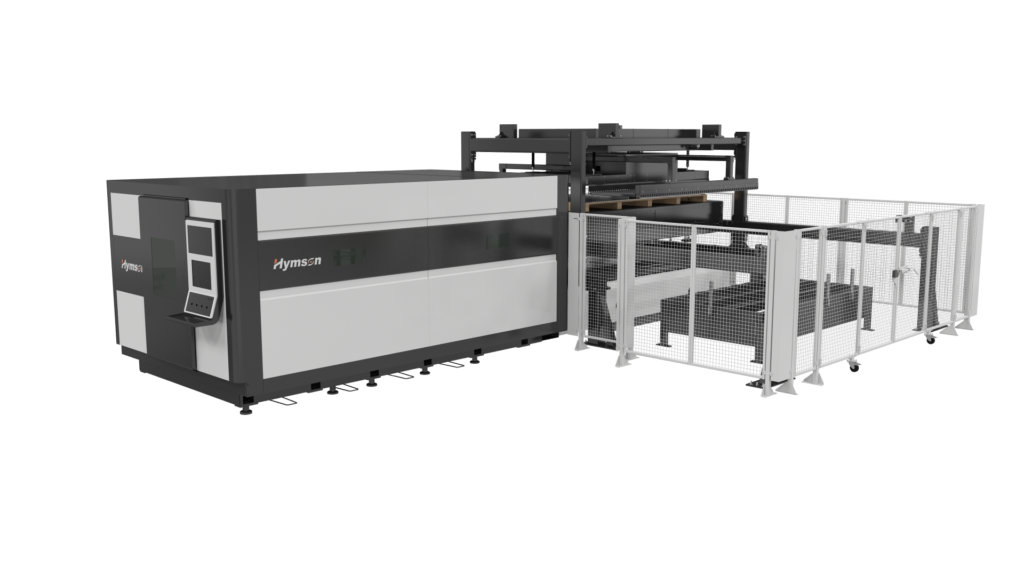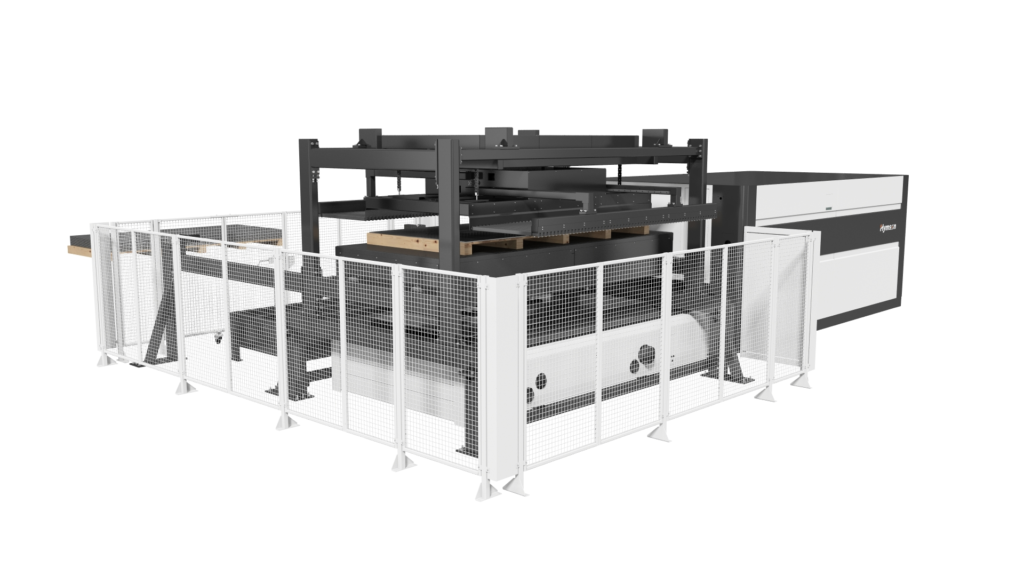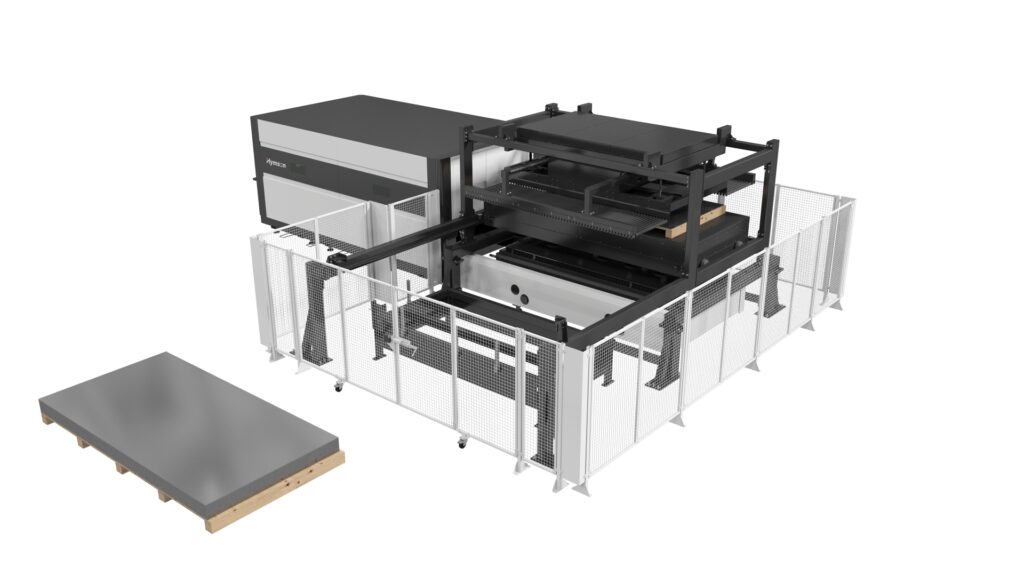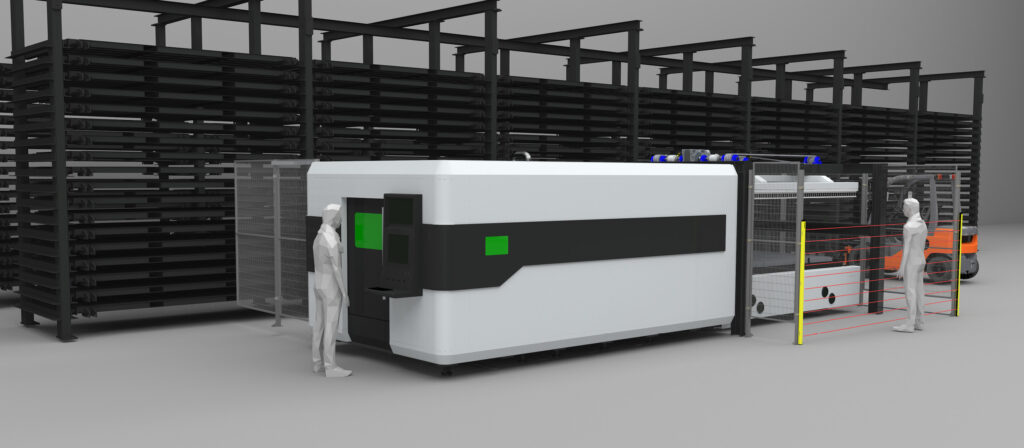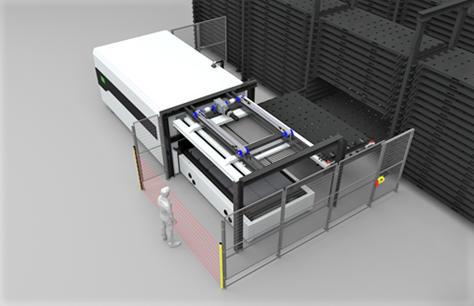 Fully automatic loading and unloading system for Flat Sheet laser cutting machines
The system fully automatically controls the material to be processed to the laser exchange table during both loading and unloading stages. the operator only duty is the handling of the batch of sheet metal in the loading area and picking up the cut pieces. One single plant works as an auxiliary system for the laser cutting machine, ensuring considerable time savings in both loading and labour during material handling.
The system is designed and built to fit with the size of the Customer's production line and workshop.
Plus
Hymson has designed the automatic loading and unloading system to fit the Hymson machine's fast changeover table: with no need to move the table up/down during loading and unloading, the material changeover operation saves considerable time.
It is the most cost-effective system for the machine tool operator as it produces time savings in both loading time and manpower costs.
Low operating and maintenance costs, high material change efficiency with different materials and different thicknesses.
The industrial-type equipment is equipped with a rigid tubular structure that ensures the machine's long-term stable operation.
Thanks to the new design of the loading and unloading system, material handling can be handled in a single structure.
The system meets CE standards.
Electrical protection class IP 54
Different systems available