HYMSON ITALY laser cutting machines for FLAT SHEET & TUBE
Hymson systems for the processing of sheet metal and tubular profiles with optic-fiber laser technology are highly customer-specific flexible plants that provide cost-effective and technological solutions to the industrial professionals, responding or even anticipating the growing need of efficiency and performance.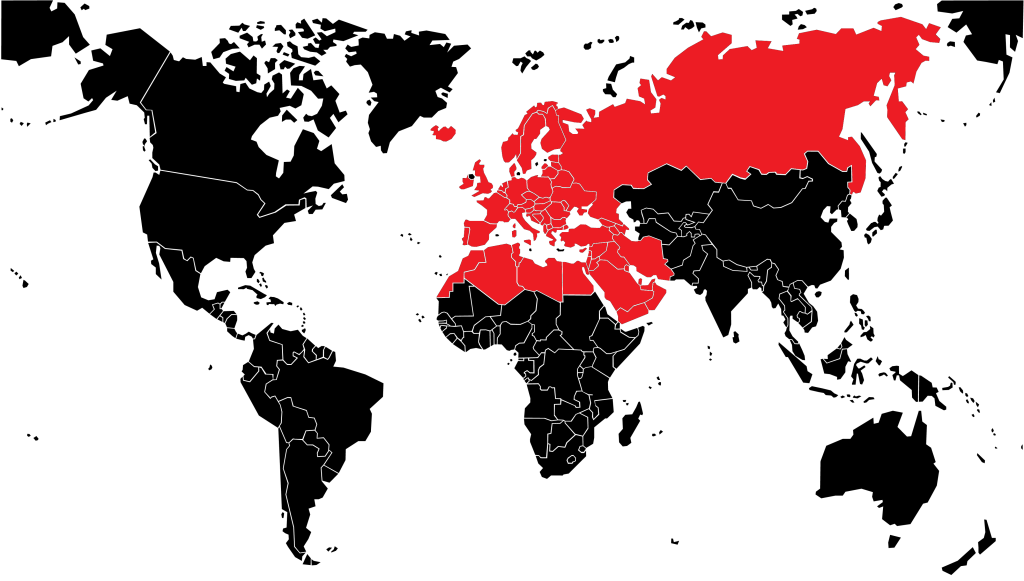 HYMSON: international brand, European quality and advanced production systemS for the growing demand of process and product innovation
FLAT SHEET-METAL LASER CUTTING MACHINES
SHEET METAL LASER – Model HF 3015 IT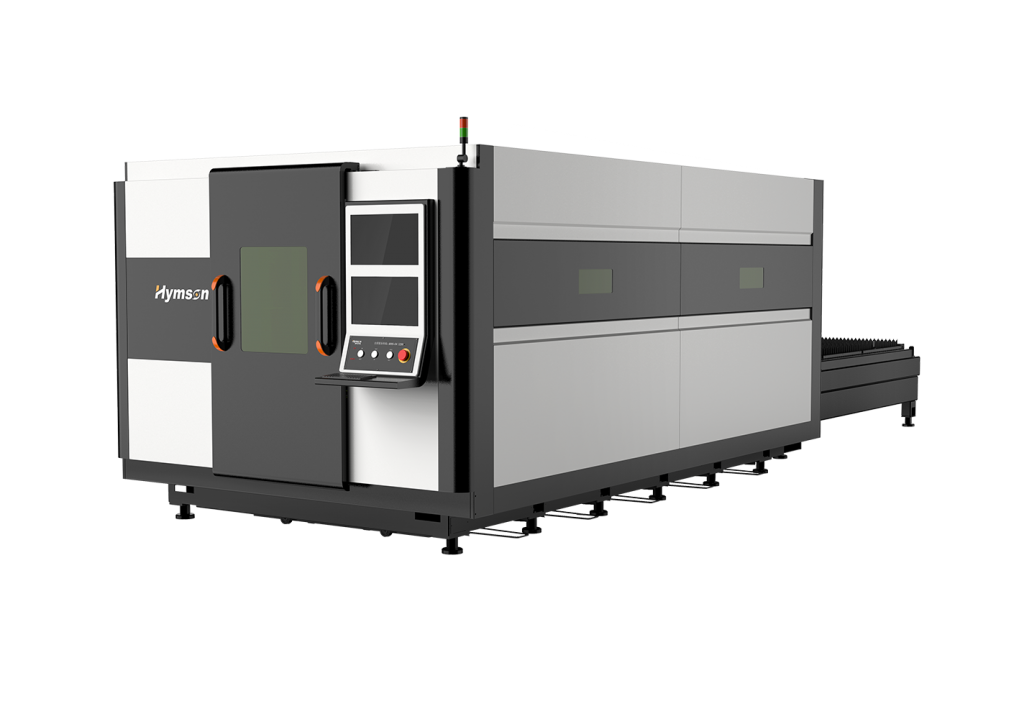 On the occasion of the international Fair Lamiera Fiera Milano 2022
Hymson Italy presents the new industrial plant for flat sheet metal cutting
Model HF 3015 IT
The project developed in Italy
MADE

IN

ITALY
Model HF 3015 IT
SHEET METAL LASER – SERIES A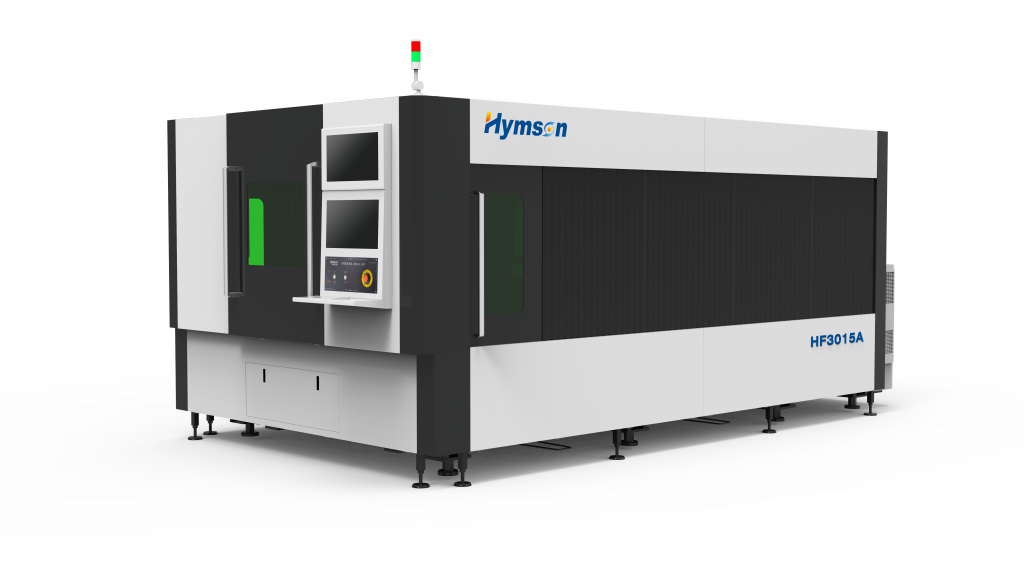 Fiber optic laser cutting machine with single table, compact and techno advanced.
The Hymson A-series fiber-optic laser cutting machine is a fast return on investment, super affordable and functional, even under not full load. Its reliability and user-friendly operation make it perfect for operators looking for efficiency and flexibility even for small productions or as a complementary machine to their production cycle.
series a
SHEET METAL LASER – SERIES B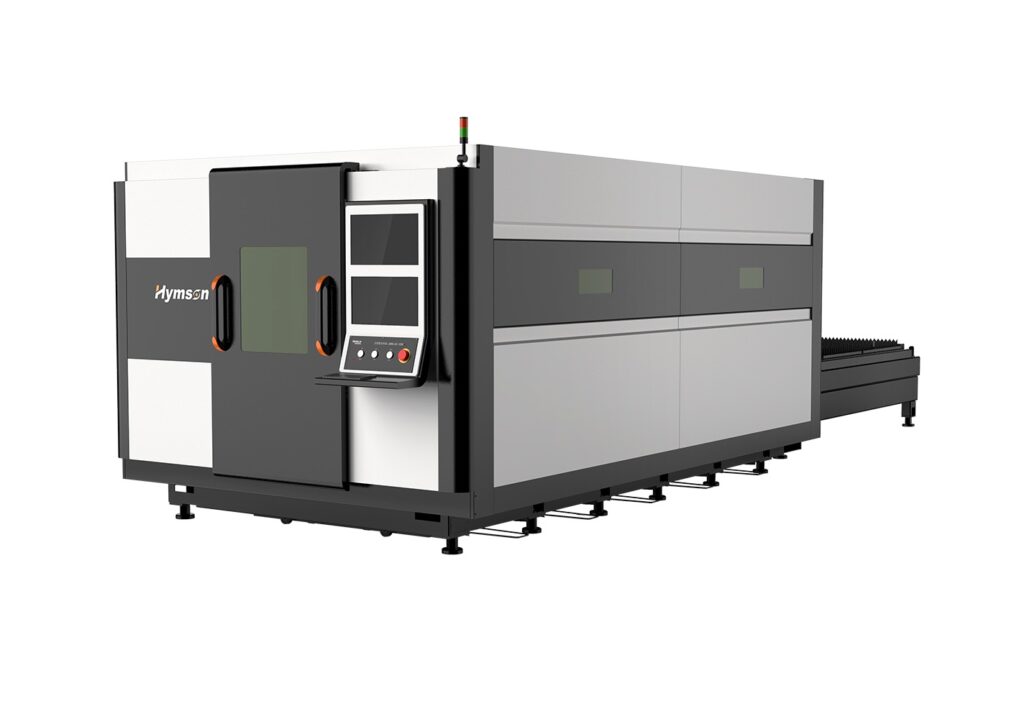 Fiber optic laser cutting machine for high quality performance.
The Hymson B-series fiber optic laser cutting machine is the most advanced choice for those who invest in the future of their business with high performance, complete and versatile technology. The fiber laser used, stable at high temperatures and vibrations, ensures long life and maintenance-free turnkey operation.
series b
SHEET METAL LASER – SERIES H & G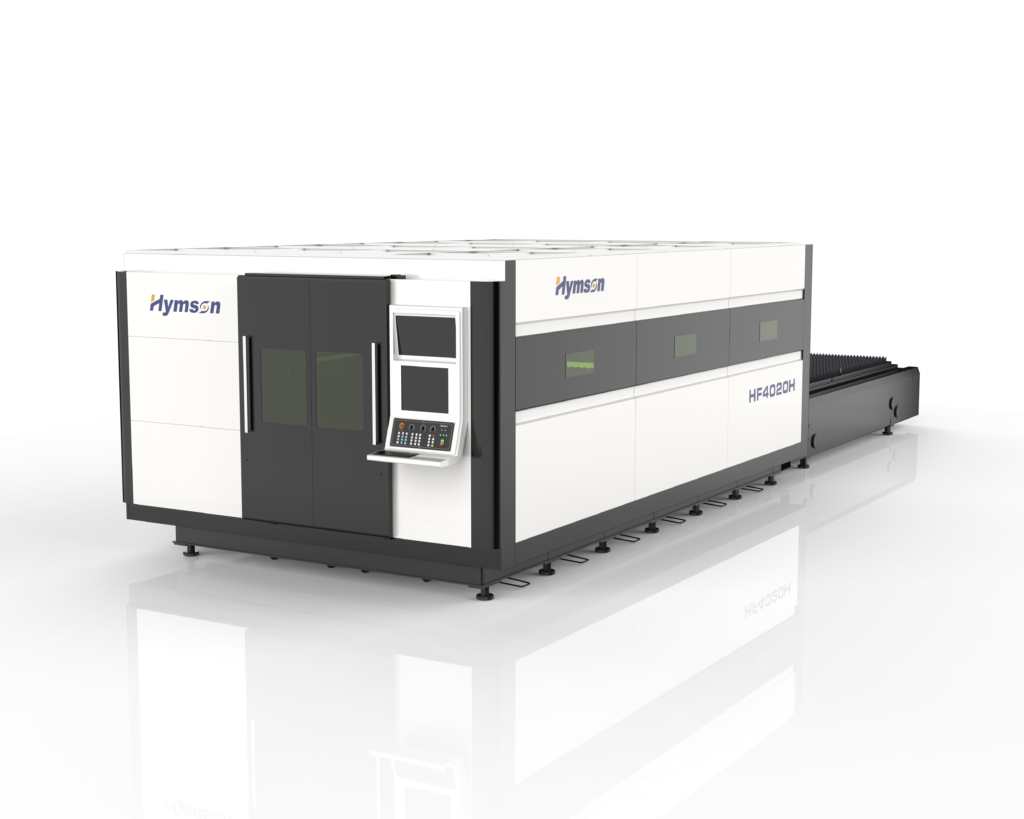 High-end laser cutting machine suitable for the installation of automated loading and unloading systems.
The HF H series is a fully automatic cutting solution with high power laser source up to 12 kW. With exceptional performance in terms of reliability, precision and rigidity, the system is equipped with an innovative "up & down" exchange table and can be integrated with automatic loading/unloading and multi-storage tower systems.
SERIES H & G
AUTOMATIC LOADING SYSTEMS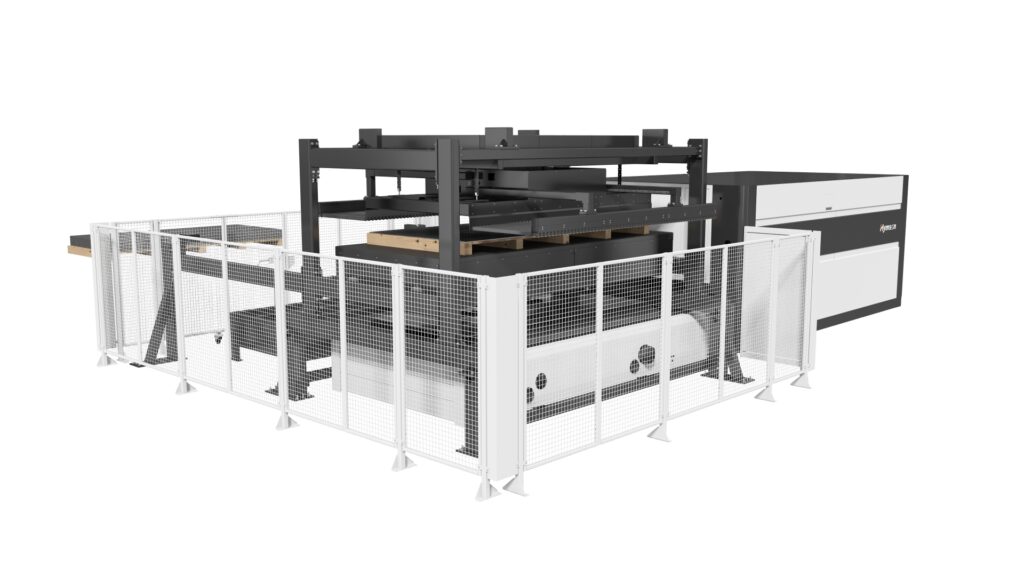 Fully automatic loading and unloading system for Flat Sheet laser cutting machines.
The system fully automatically controls the material to be processed to the laser exchange table during both loading and unloading stages. the operator only duty is the handling of the batch of sheet metal in the loading area and picking up the cut pieces.
AUTOMATIC LOADING
TUBE METAL LASER CUTTING MACHINES
TUBE LASER – SERIES HP-D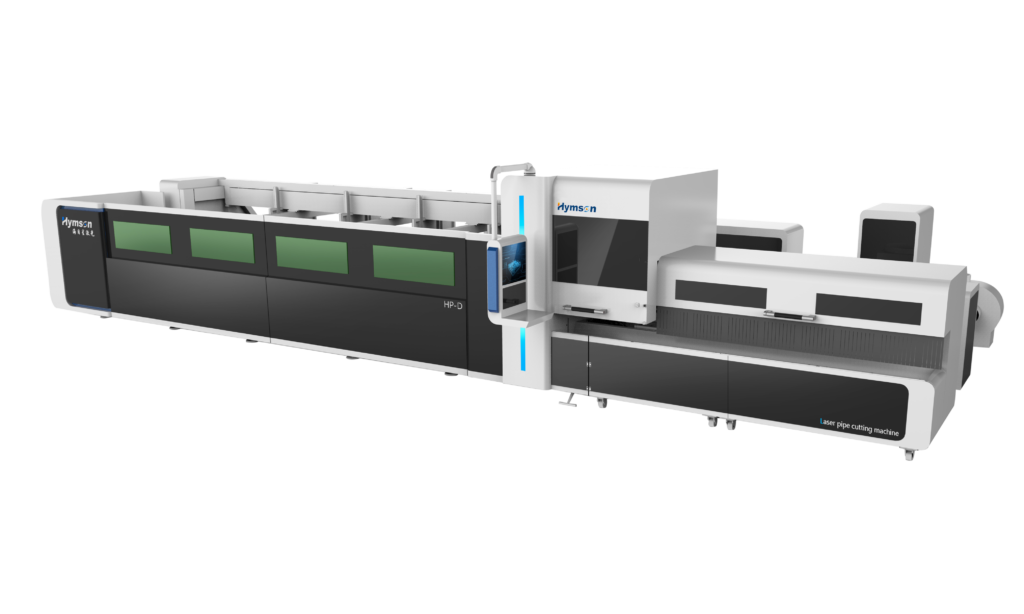 High end system with the latest technology for laser cutting of tubular profiles.
The winning choice for the most demanding industry asking for top cutting performance to achieve burr-free and flake-free surfaces, maximum reliability and excellent value for money.
SERIES HP-D
TUBE CUTTING SERIES MP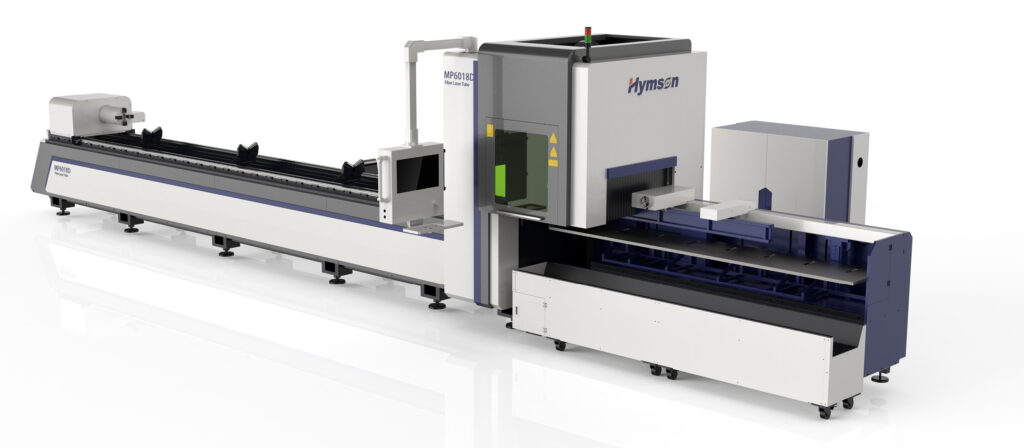 Robust, reliable and designed for high-intensity production, the machine replaces conventional production technologies and offers excellent access to the tube processing industry.
The MP series is the ideal and economical laser cutting machine for a variety of tube types and thicknesses. Equipped with automatic loading and unloading system, the MP series can run smoothly 24/7 with a high production rate, low running costs and high overall benefits.
SERIES MP
SERIES X2 COMPACT TUBE CUTTING
AN ALL-IN-ONE, COST-EFFECTIVE SOLUTION FOR ROUTINE SMALL SIZE TUBE CUTTING
Hymson X2 SERIES high-speed fibre laser cutting machine, compact and integrated with automatic loading and unloading system, is designed for small tubes cutting. The automatic loading system lifts the conventional 6 mt batch of raw material into the storage rack. The automatic loading | automatic feeding | automatic cutting and automatic release are provided for the entire process.
SERIES X2
COMBINED LASER CUTTING MACHINE – SERIES HF 3015 BP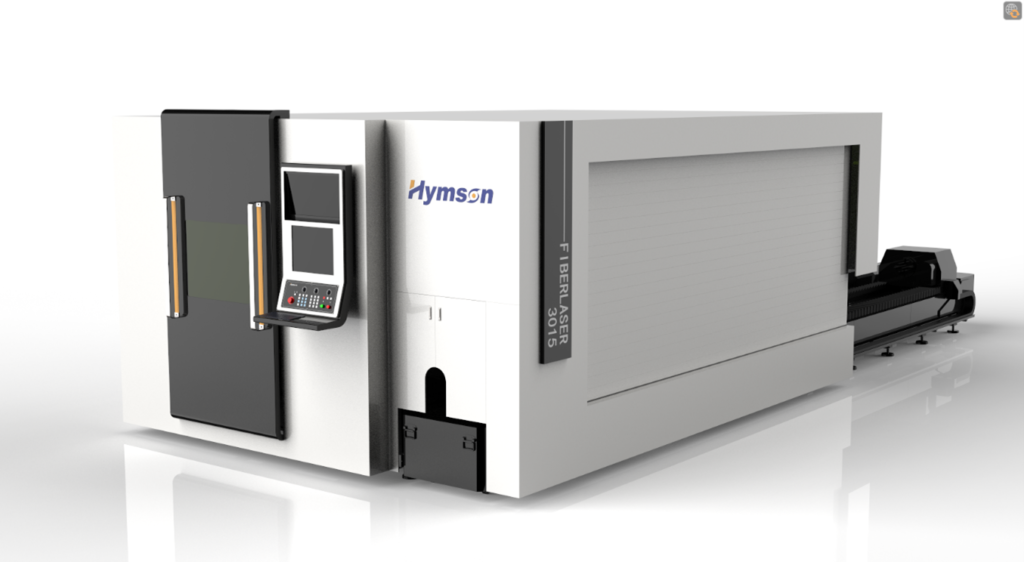 A single plant for both FLAT SHEET-METAL and PIPE cutting.
A single plant for both sheet metal and pipe cutting. With this new combined Hymson machine you can manage sheet metal and tube processing and approach new industrial applications with considerable savings on investment and space.
SERIES HF 3015 BP
Sectors
Automotive industry
Oil & Gas
Aviation industry
Energy
Sheel metal
Ship building
Electronic cabinets
Engineering
explore
TECHNICAL SERVICE AND ASSISTANCE
The value of a good choice is measured over the future
Service means responding quickly to the questions of those who use your machines. With an advice to reduce downtime, an operative explanation for the realization of a specific part, an intervention to solve a technical fault, a supply of spare parts, an additional training session, an operational indication to use the system to its full potential.
Whatever HYMSON technology is chosen, our Customers always benefit from our professional competence.
The laser cutting system is serviced by qualified Hymson technicians both during the warranty period and beyond with long-term service contracts. Contact the Hymson Italy office, you will also receive free remote consultation through Wechat/Whatsapp support.
Request the technical assistance on site: a dedicated external service will be able to resolve any problem on the system.
Reliability is the key to the operation of a successful system and innovative maintenance management of capital goods starts with performance monitoring to plan routine maintenance, manage unforeseen faults, plan the supply chain of spare parts and materials, anticipate and solve any breakdowns.
Participate in Hymson Italy technical-commercial training courses to increase technical and commercial pre/post-sales expertise, to create product confidence, achieve operational problem-solving skills and help optimize machine performance, thus increasing efficiency and productivity.