HYMSON ITALY: IMPIANTI TAGLIO LASER FIBRA PER LAMIERA PIANA E TUBO
Gli impianti Hymson per la lavorazione di lamiere e profili tubolari con tecnologia laser a fibra ottica sono impianti flessibili e customizzabili che forniscono tecnologia ed economicità ai professionisti dell'industria, rispondendo alla crescente esigenza di efficienza e performance.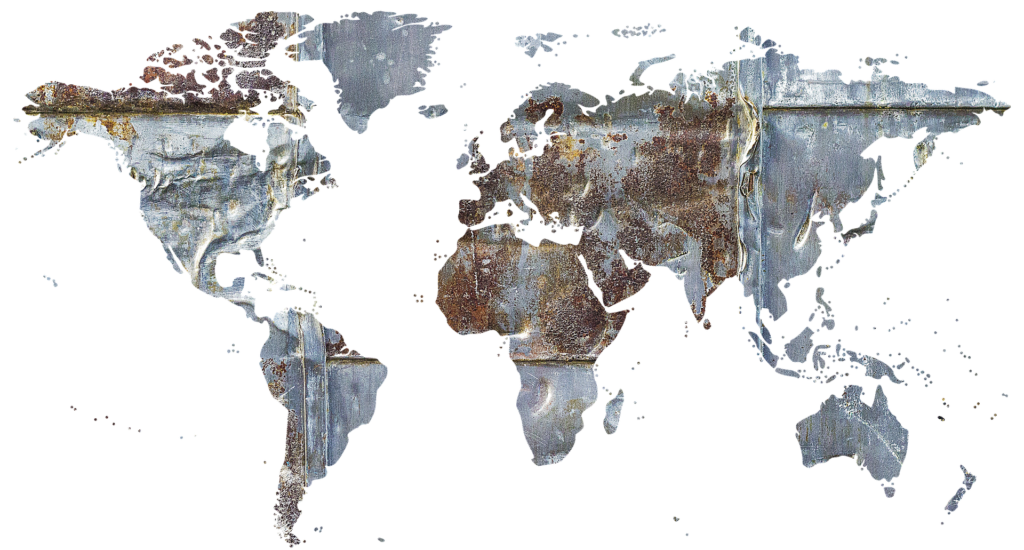 HYMSON: Marchio internazionale, qualità europea e impianti di produzione evoluti per la crescente domanda di innovazione di processo e di prodotto
SHEET METAL LASER – Model HF 3015 IT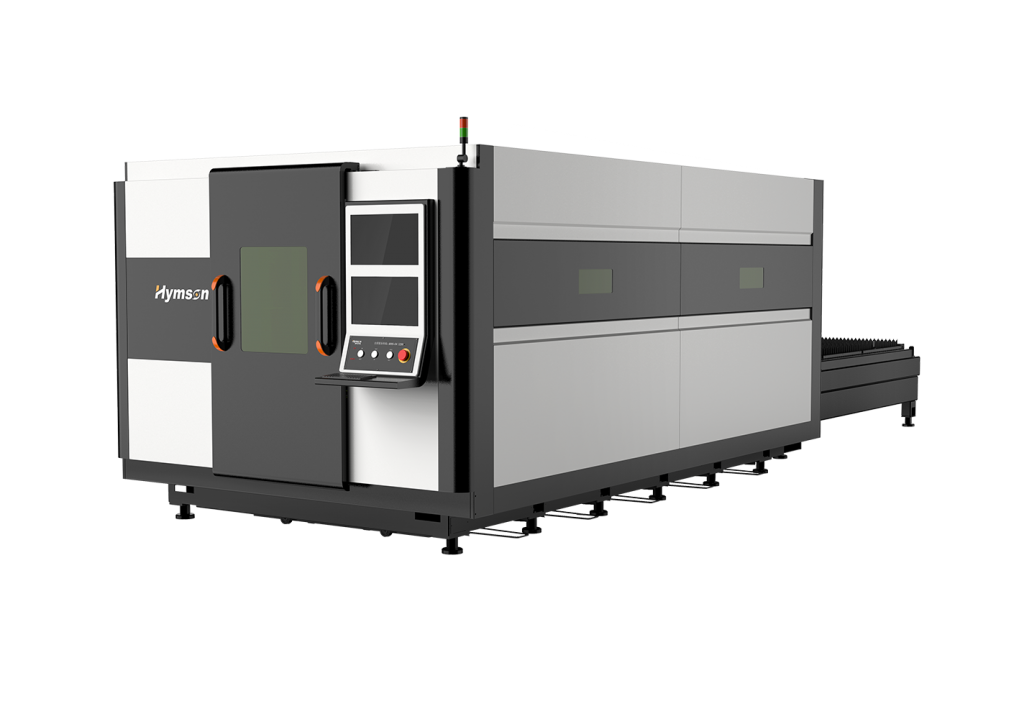 On the occasion of the international
Trade Fair Lamiera Fiera Milano 2022
Hymson Italy presents the new industrial plant
Model HF 3015 IT
for flat sheet metal cutting.
The project developed in Italy
MADE

IN

ITALY
Model HF 3015 IT
SHEET METAL LASER – SERIES A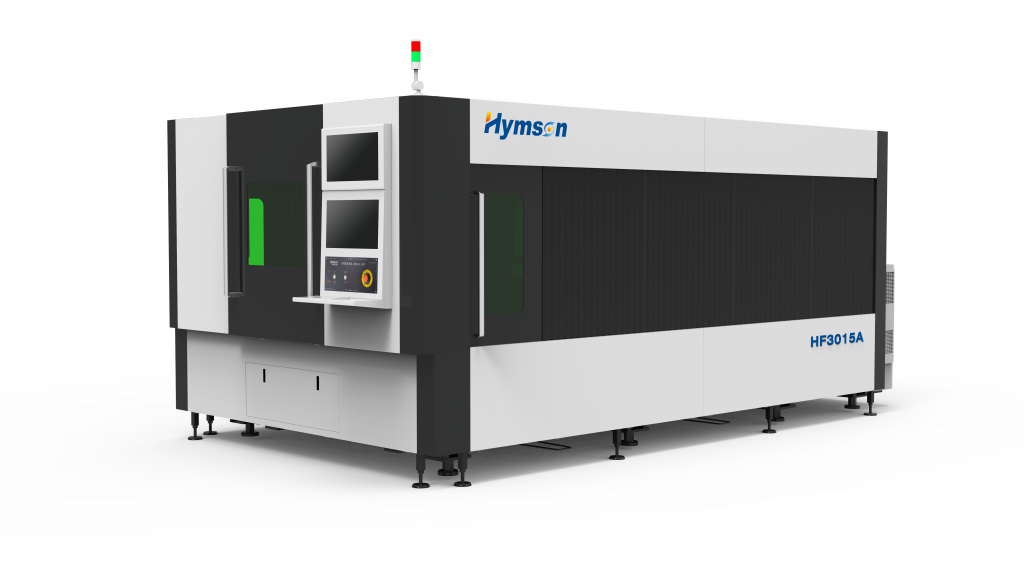 Fiber optic laser cutting machine with single table, compact and techno advanced.
The Hymson A-series fiber-optic laser cutting machine is a fast return on investment, super affordable and functional, even under not full load. Its reliability and user-friendly operation make it perfect for operators looking for efficiency and flexibility even for small productions or as a complementary machine to their production cycle.
series a
SHEET METAL LASER – SERIES B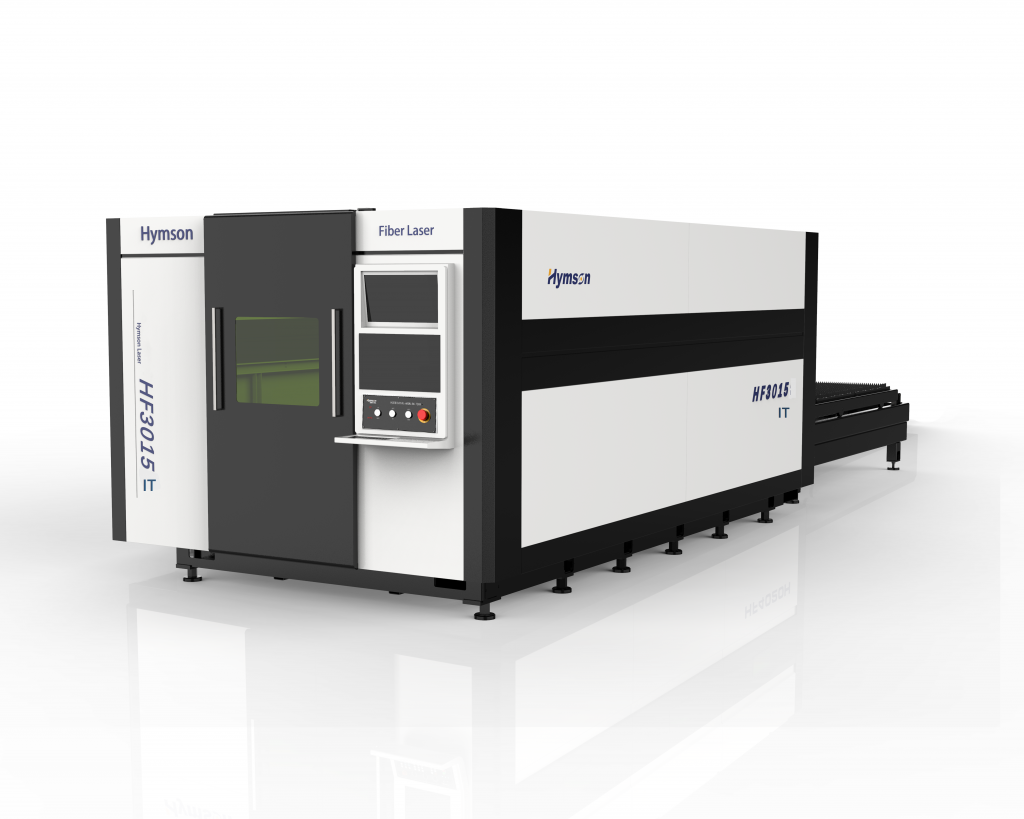 Fiber optic laser cutting machine for high quality performance.
The Hymson B-series fiber optic laser cutting machine is the most advanced choice for those who invest in the future of their business with high performance, complete and versatile technology. The fiber laser used, stable at high temperatures and vibrations, ensures long life and maintenance-free turnkey operation.
series b
SHEET METAL LASER – SERIES H & G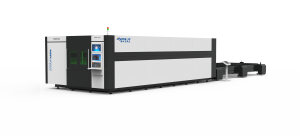 Top of the range machine with optic-fiber technology, automatic loading & unloading system, parallel kinematic technology, tooling with retractable grippers and superior performance in cutting thin materials.
The HF H series is a fully automatic cutting plant with high power laser source up to 12 kW. With exceptional performance as to reliability, precision and robustness, the system is equipped with an innovative "up & down" exchange table and can be integrated with automatic loading/unloading and multi-storage tower systems.
SERIES H & G
TUBE LASER – SERIES HP-D

High end system with the latest technology for laser cutting of tubular profiles.
The winning choice for the most demanding industry asking for top cutting performance to achieve burr-free and flake-free surfaces, maximum reliability and excellent value for money.
SERIES HP-D
TUBE LASER – SERIES MP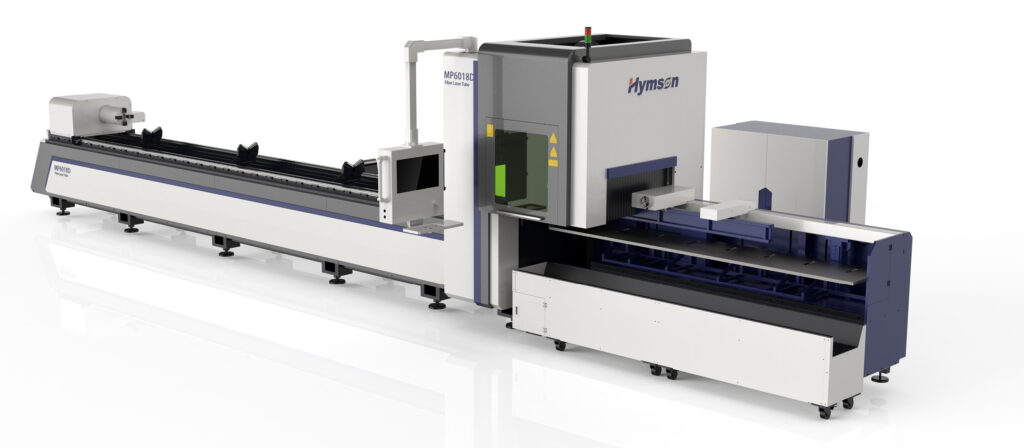 Hymson Fiber Optic Laser Tube Cutting Machine Robust, reliable and designed for high-intensity production, the machine replaces conventional production technologies and offers excellent access to the tube processing industry.
The MP series is the ideal and economical laser cutting machine for a variety of tube types and thicknesses. Equipped with automatic loading and unloading system, the MP series can run smoothly 24/7 with a high production rate, low running costs and high overall benefits.
SERIES MP
COMBINED LASER CUTTING MACHINE – SERIES HF 3015 BP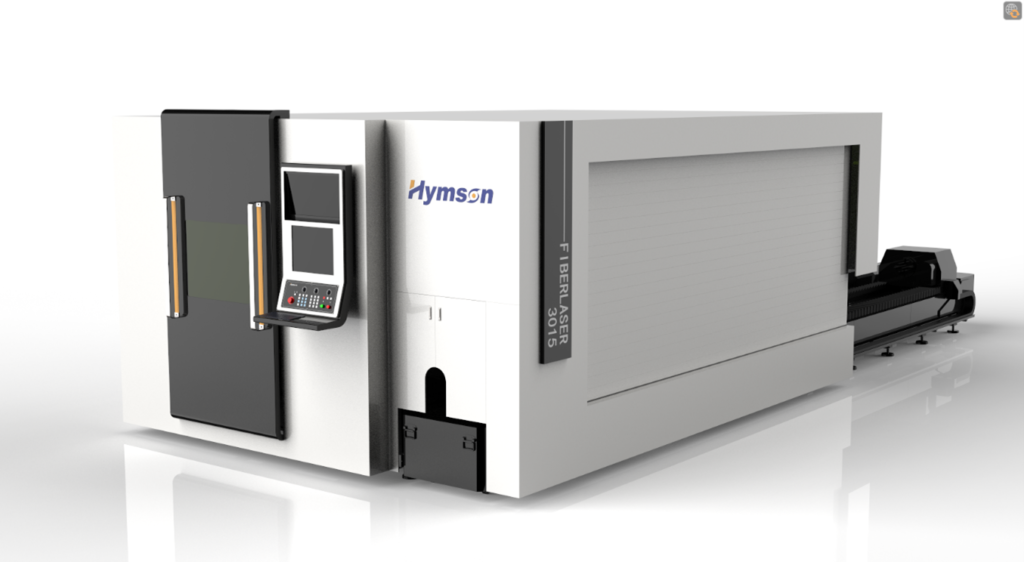 A single plant for both SHEET METAL AND PIPE cutting.
A single plant for both sheet metal and pipe cutting. With this new combined Hymson machine you can manage sheet metal and tube processing and approach new industrial applications with considerable savings on investment and space.
SERIES HF 3015 BP
AUTOMATIC LOADING & UNLOADING SYSTEMS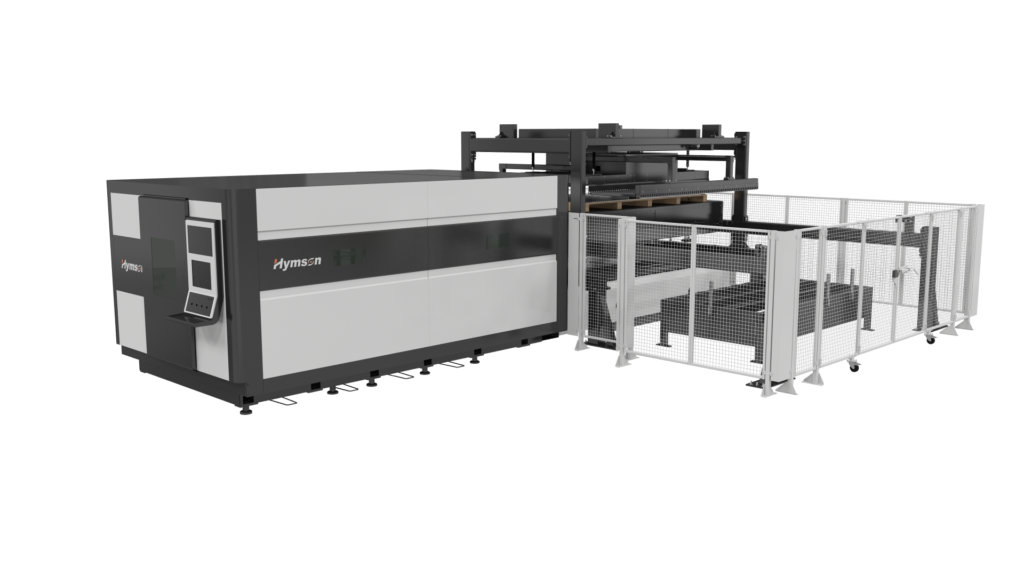 Fully automatic loading and unloading system for Flat Sheet laser cutting machines.
The system fully automatically controls the material to be processed to the laser exchange table during both loading and unloading stages. the operator only duty is the handling of the batch of sheet metal in the loading area and picking up the cut pieces.
AUTOMATIC LOADING
Industria automobilistica
Oil & Gas
Industria aeronautica
Energia
Lavorazioni metalliche generali
Cantieristica navale
Armadi elettrici
Ingegneria
explore
SERVIZIO E ASSISTENZA TECNICA
Il valore di una buona scelta si misura sul futuro
Servizio significa rispondere rapidamente alle domande di chi utilizza le vostre macchine. Con un consiglio per ridurre i tempi morti, una spiegazione operativa per la realizzazione di un pezzo specifico, un intervento per risolvere un guasto tecnico, una fornitura di pezzi di ricambio, una sessione di formazione supplementare, un'indicazione operativa per utilizzare l'impianto al massimo delle sue potenzialità.
Qualunque sia la tecnologia HYMSON scelta, i nostri clienti beneficiano sempre della nostra competenza professionale.
Il sistema di taglio laser è assistito da tecnici qualificati Hymson sia durante il periodo di garanzia che oltre con contratti di assistenza a lungo termine. Contattate la sede Hymson Italia, riceverete anche una consulenza gratuita a distanza attraverso il supporto Wechat/Whatsapp.
Richiedi l'assistenza tecnica in sito: un servizio esterno dedicato sarà in grado di risolvere qualsiasi problema sul sistema
L'affidabilità è la chiave di ogni sistema di successo e la gestione innovativa della manutenzione dei beni strumentali inizia con il monitoraggio delle prestazioni per pianificare la manutenzione ordinaria, gestire i guasti imprevisti, pianificare la catena di approvvigionamento di pezzi di ricambio e materiali, anticipare e risolvere eventuali guasti.
Partecipa ai corsi di formazione tecnico-commerciale di Hymson Italia per aumentare le competenze tecniche e commerciali pre/post vendita, per creare fiducia nel prodotto, raggiungere capacità operative di problem solving e aiutare a ottimizzare le prestazioni della macchina, aumentando così l'efficienza e la produttività.