OPTIC FIBER LASER TECHNOLOGY

THE FIBRE LASER SOURCE
In fibre lasers, the beam is produced by means of a so-called seed laser and is amplified by specially mounted glass fibres to which energy is fed by pumping diodes; the wavelength of fibre lasers is 1 μm. The main advantages of fibre laser cutting include higher efficiency compared to CO2 lasers, the ability to cut non-conductive metals such as brass and copper, higher speed and less maintenance.
FIBRE LASER CUTTING: WHAT IS IT?
It is a highly efficient and precise technology capable of directing the light beam onto the material, and by means of computer control, focusing it appropriately for cutting.
In this way, it is possible to obtain a profile cut with absolute accuracy and excellent quality. Laser cutting machines generally consist of the cutting head (or oscillator), a system of axes on which the head or robotic arm is installed, a shielded structure designed to prevent the beam from escaping control and causing accidents to the operators, and the numerical control to control the processing.
Laser cutting technology is applied to various materials such as sheet metal plates, pipes and structural materials. Depending on the processing required – flat sheets, three-dimensional structures or cylindrical shapes such as tubes -the structure of the workpiece support and its clamping varies, with workpiece holding chucks, clamping collets or feed tables. Finally, laser cutting machines can operate individually or within lines consisting of automatic storages, loading and unloading systems or in combined systems that allow both flat sheet metal and tube processing.
THE ADVANTAGES OF LASER CUTTING
Laser cutting is sharp, this is because the ray beams of light that make the cut do not wear out and no residual particles can contaminate the processed material.
Today, more than ever, laser technology is a valid and increasingly popular choice, capable of being even thirty times faster than mechanical cutting. The decision to use a laser source in the sheet metal industry has enabled unparalleled levels of precision to be achieved, with clean, accurate cuts essential for the production of high value-added finished products.
FIBRE LASER: WHERE IS IT USED?
The application flexibility of the fibre laser allows it to meet the multiple requirements of different industries, particularly where high dimensional accuracy and reduced thermal impact during the cutting process is required.
Thanks to its versatility, it can be used in a wide range of sectors: structural and construction, furniture and design, aerospace, oil & gas, railways, shipbuilding, and automotive, goldsmithing, medical, via visual communication, specialised mechanics, engineering.
METALS TO CUT WITH FIBER LASER

Low carbon steel: very well suited to being laser cut with both inert gas and, in particular, oxygen-assisted.
High carbon steel and alloy steels can be cut by laser: care must be taken with the extremely hard or fragile structures that form in the area around the groove due to the uncontrolled thermal cycle, which can compromise the foldability of the cut sheet.
Galvanised sheets
Copper, Bronze, Brass
Aluminium alloys: very well suited to being cut by laser, with nitrogen gas, although mixed solutions are often opted for. Attention must be paid to the reflectivity of some materials and therefore the risk of the laser beam bouncing back to the source and damaging it (aluminium, copper, bronze, brass).
Austenitic stainless steel: can be easily cut by laser, particularly using high-pressure nitrogen; more rare is the use of oxygen-assisted cutting as it does not offer significant speed increases and corrosion resistance problems may arise.
AUXILIARY GAS EMPLOYED

The gas most commonly used to remove melted material from the groove are:
NITROGEN (N2) produces a good quality cut with very little lateral striation.
In OXYGEN (O2)-assisted laser cutting, the gas reacts with the metal material being processed, generating the oxidation reaction and producing metal oxide; this releases an additional amount of energy compared to that of the laser beam, which contributes to melting the material. Compared to the previous type, the advantage is that more power is available and it is therefore possible to work on thicker surfaces. On the other hand, the parts generated are coated with a thin layer of metal oxide and are geometrically more irregular than in the case of cutting with inert nitrogen gas.
NITROGEN IS USED FOR: Stainless steel, aluminium, copper, bronze, zinc, brass.
OXYGEN IS USED FOR: Normal iron and higher thicknesses.
FIBER LASER TUBE CUTTING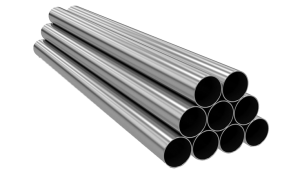 The fiber laser is also efficient with tube and profile cutting and processing. In this case, the clamping system of the workpiece is of great relevance. The tube is in fact clamped in a chuck, similarly to mechanical turning, so that the cutting head does not need to move around the tube but moves axially.
Another factor to consider is the power used, which must be modulated according to the thickness and diameter of the tube or profile shape so as not to damage their structures.
AUTOMATED MAINTENANCE

Connect and regularly analyse machine performance to automate maintenance and production. Smart and efficient maintenance is possible as monitoring capabilities and digital twins allow the causes of problems to be identified remotely and in better conditions.
E.g.: If the temperature of an engine rises, the operator can access the machine's simulation model, perform analysis to identify possible causes of overheating and cope with the problem before it causes machine failure.
RELATED ARTICLES

Via Serra, 50 – 36030 Lugo di Vicenza (VI)
ITALY
Tel +39 0445 1887042