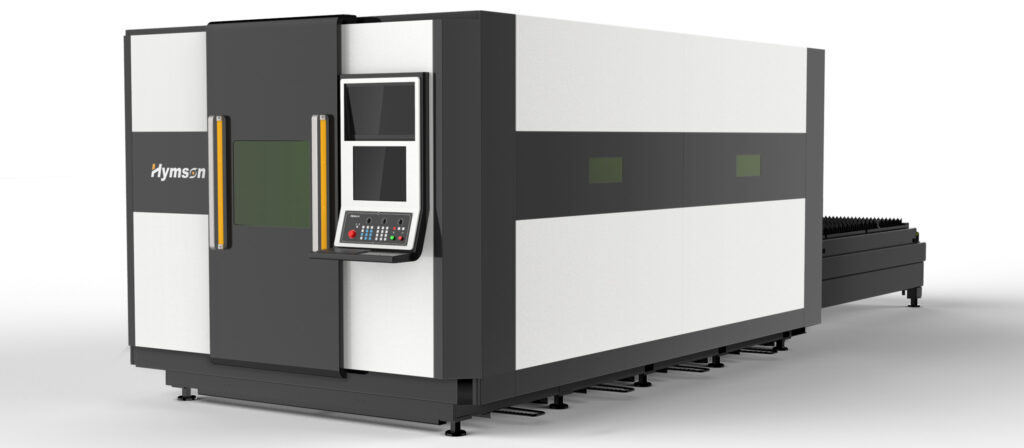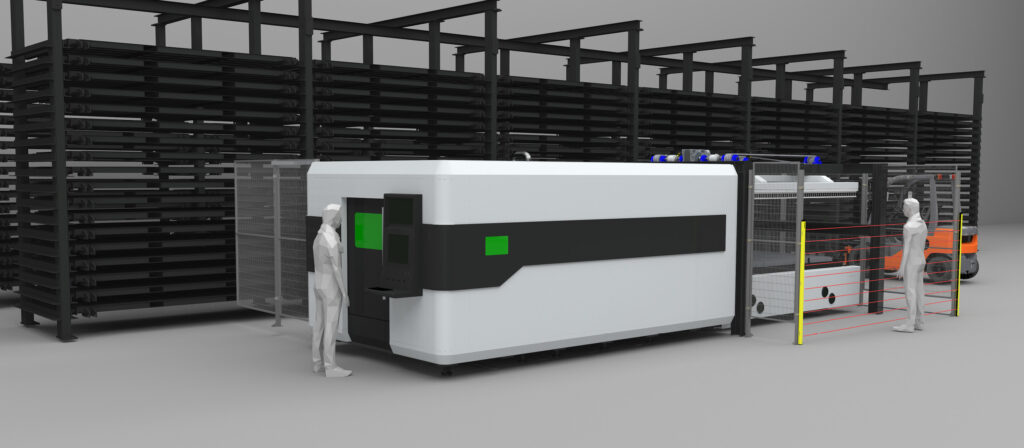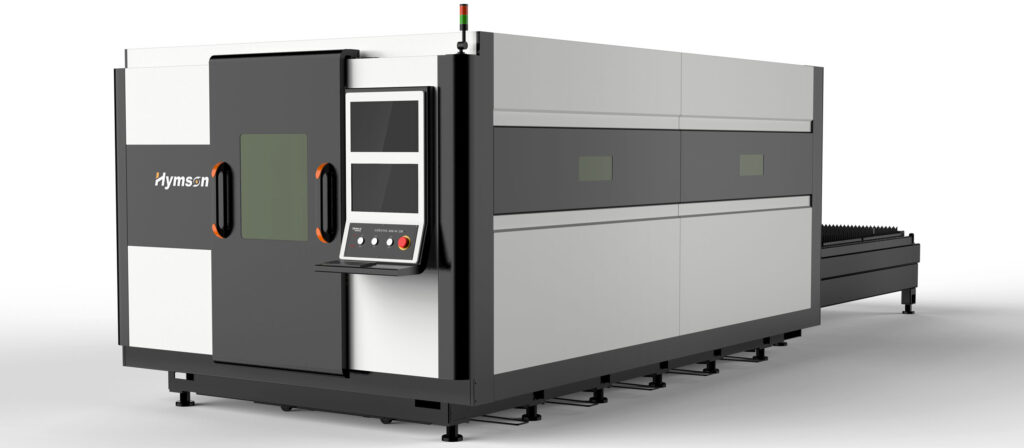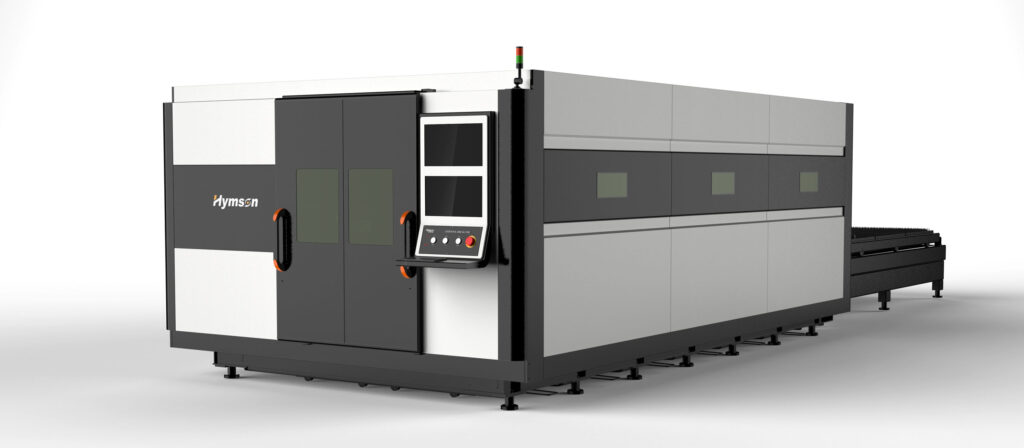 Fiber optic laser cutting machine for high quality performance.
The Hymson B-series fiber optic laser cutting machine is the most advanced choice for those who invest in the future of their business with high performance, complete and versatile technology. The fiber laser used, stable at high temperatures and vibrations, ensures long life and maintenance-free turnkey operation.
The high output fiber optic laser resonator can be active several kilometers away, thus providing the highest optical performance.
The height adjustment of the cutting head allows section drilling, progressive drilling, angle-finding cutting, frog jump lifting, head height adjustment, optical flight path compensation.
The integrated smart exhaust system provides high laser protection
The CypCut control console system is equipped with a professional FSCUT laser control device with large monitor.
The design of the machine base is a Hymson patent. The structure, with its high precision and rigidity, complies the standards of industrial machine tools, Mechanical stresses have been eliminated during the welding and machining process, ensuring stable operation of the system over time.
The machine is supplied with a protective sheet metal cover that helps to improve dust collection and protects against diffuse radiation. The protected cutting area is always accessible through the interlocked doors and the cutting process can be seen through the machine's portholes.
The machine meets CE standards.
Electrical protection class IP 54.