Company Newsletter - SEPTEMBER 2021 No. 9
CENTRO FIERA MONTICHIARI
BIE BRESCIA INDUSTRIAL EXHIBITION
23 – 24 – 25 settembre 2021
Fiera delle lavorazioni e delle tecnologie dei metalli
Pad 8, stand G16-18 / H15-17
Duccoli Macchine Utensili espone macchine laser fibra Hymson
Model HF 3015 B SHEET METAL
Model MP 6022 D TUBE
Hymson Italy Srl
Via Serra, 50 – 36030 Lugo di Vicenza (VI) Italy
Tel. +39 0445 1887072
All''edizione 2021 di BIE, Hymson Laser Italy sarà ospitata nello stand dello storico rivenditore lombardo Duccoli Macchine Utensili, dove sarà possibile vedere le più recenti ed avanzate tecnologie nel campo della lavorazione lamiera.
Centrale nello stand sarà la macchina taglio laser Hymson Modello HF 3015 B
La macchina, per il taglio di LAMIERA PIANA, impiega la tecnologia di taglio laser fibra di ultima generazione, le dimensioni sono di 3000x1500mm, la sorgente laser ha una potenza da 4 Kw.
Sarà inoltre esposta un impianto taglio laser TUBO Modello HYMSON HP 6022 D.
Le più avanzate tecnologie: macchine concepite e costruite seguendo le più avanzate tecnologie, dalla struttura temprata in ricottura alle parti meccaniche e di scorrimento ai massimi livelli qualitativi disponibili sul mercato.
Sorgenti fibra di ultima generazione: a basso consumo, alta resa costante, durata nel tempo per assicurare precisione e qualità di taglio a lungo termine, così anche per le teste di taglio sempre più ad alto contenuto tecnologico.
Controllo sviluppato esclusivamente e dedicato al taglio laser fibra: di facile apprendimento, su piattaforma Windows, completo di innumerevoli funzioni per permettere all'operatore di perfezionare il lavoro ai massimi livelli.
Industria 4.0: tutte le macchine HYMSON ITALY SRL sono disponibili in conformità a Industria 4.0.
Perché visitare la fiera
L'industria italiana è in piena ripresa dopo la recessione del 2020 e il settore metalmeccanico traina la crescita. Il 2021 sarà l'anno della ripresa per i distretti industriali italiani che nel 2020 hanno lasciato per strada per colpa del Covid il 12,7% del loro export ma che stanno segnando una incredibile forza di reazione tale da superare per fatturato e ordinativi tutti i Paesi europei, fatta eccezione per la Germania.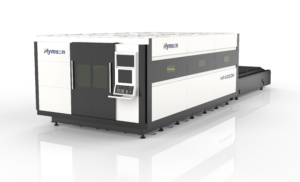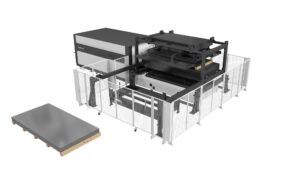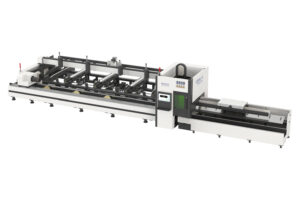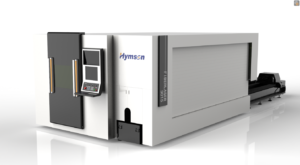 APPLICATION TO INDUSTRIAL MARKETS
Marine engineering, Mechanical fabrication, Steel fabricators, General construction, Automotive, Railway, Sign making, Aerospace, Agriculture structures, Electronic component manufacturing, Medical structures manufacturing, Furniture and Kitchen, Prototyping.