LASER CUTTING MACHINES AS CYBER-PHYSICAL SYSTEMS
The Numerical Control and Software installed on the new Hymson HF 3015 IT laser cutting machine connect to the factory IT systems to allow access to the Industry 4.0 tax credit for Italian companies.
The control lies on the machine PC, on a PC in the production area or on a PC in the order handling office implementing the following processes:
Records all production-related events (alarms, statistics, production lists) on a database.
Displays saved data in an orderly manner.
Displays different types of graphs and allows the selection of a time interval to display the output.
Allows entry of the jobs to be processed, the part programs of the articles that make up the job and the quantities to be produced.
It displays the jobs to be produced and proposes to select which one to execute with the possible printing of a summary label.
It guarantees the bidirectionality of information.
All the NC' s are equipped with a touch screen and a graphic interface that guides the operator in setting the programs and executing the machining operations.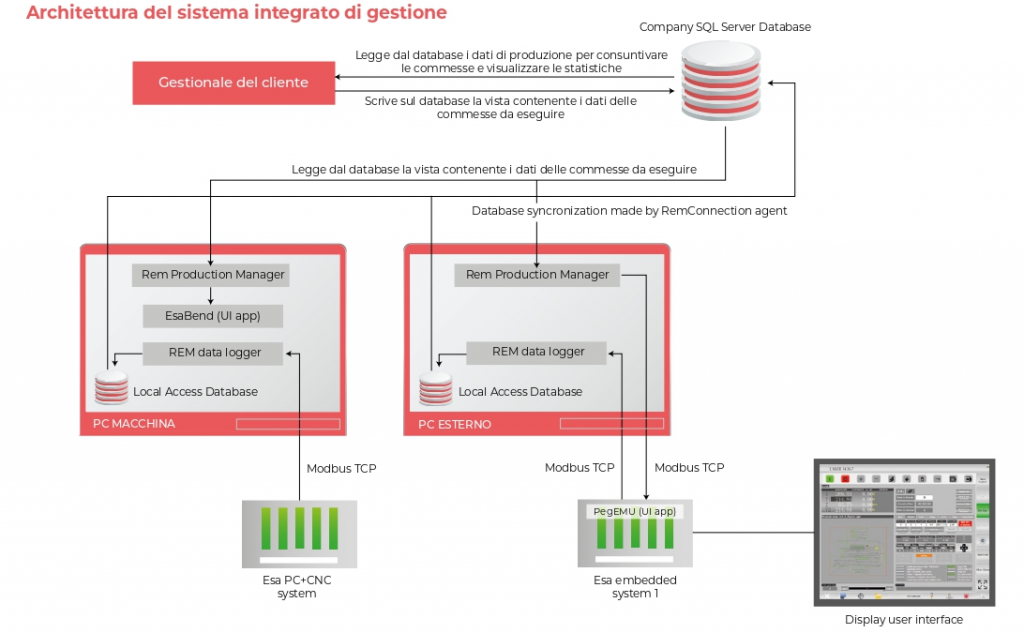 WHAT THE INDUSTRY 4.0 STANDARDS PROVIDE FOR
The Italian national Industry 4.0 plan aims to create fertile ground for companies through a set of measures to encourage investment in innovation and modernisation of plants, thereby increasing competitiveness and encouraging the application of digital technologies in industrial processes.
The PRIMARY REQUIREMENTS indicated by the Industry 4.0 standard to make the machine equivalent to cyber-physical systems, must be at least two out of five:
CONTROL BY MEANS OF CNC AND/OR PLC
INTERCONNECTION WITH FACTORY IT SYSTEMS WITH REMOTE LOADING OF INSTRUCTIONS AND/OR PART PROGRAMS
AUTOMATED INTEGRATION WITH THE MANUFACTURER OR SUPPLIER LOGISTICS SYSTEM (hence traceability of orders).
SIMPLE AND INTUITIVE INTERFACE BETWEEN MAN AND MACHINE
COMPLIANCE WITH THE LATEST WORK SAFETY, HEALTH AND HYGIENE STANDARDS (therefore monitoring of working conditions and parameters).
The standard indicates two further SECONDARY REQUIREMENTS:
REMOTE MAINTENANCE, DIAGNOSIS OR CONTROL SYSTEMS
CONTINUOUS MONITORING OF WORKING CONDITIONS AND PROCESS PARAMETERS BY MEANS OF APPROPRIATE SETS OF SENSORS AND ADAPTIVITY TO PROCESS DRIFTS.
CONTACT US FOR MORE INFORMATION