The latest developments in the advanced battery and automotive industries & mobility have been gethering in Stuttgart at the end of june. THE-PLACE-TO-BE to understand and explore WHAT'S HAPPENING IN THE BATTERY INDUSTRY SUPPLY CHAIN, from the latest products and solutions, from raw materials to recycling, from the advanced battery to H/EV technology.
THE TRANSITION TO ELECTRIC MOBILITY
As to the crucial themes involved in the transition to electric mobility, the BATTERY SHOW is the only exhibition dedicated to advanced battery and electric vehicle technologies and innovations. According to a recent report by IEA, the International Energy Agency, sales of electric cars (including electric and plug-in hybrids) doubled in 2021 compared to the previous year, reaching a new record of 6.6 million.
The big issue is the industry's dependence on minerals as battery packs are made of crucial materials and metals such as lithium, cobalt and nickel.
European and US governments have launched several initiatives to develop domestic battery production, but it is likely that most of the supply chain will remain in China for several years, which will account for 70% of global production capacity.
THE NEED TO FULLY RECONVERT THE SUPPLY CHAIN TO THE ELECTRIC
Innovation and research into new chemicals/applications could further reduce the pressure on mining, while the contribution of recycling will also be crucial to reduce the dependence on key minerals for the industry.
Car companies have been making the transition and the challenge of saying goodbye to the combustion engine for years now, launching hybrid models (investments that have yet to be paid off).
But it is the entire supply chain that needs to be transformed, innovated and re-planned to prepare for electric power: a world and model completely different from the combustion engine.
The theme developed in the exhibition of one of the biggest and most complex challenge of our time, so many companies are still trying to find their place in the sector, which is highly technological and where huge investments are required to be a remarkable player. The aim of all car manufacturers is to offer affordable electric cars to the average consumer to promote the use of renewable and non-polluting sources, even if the electric is maybe not the final solution..
Electric battery production line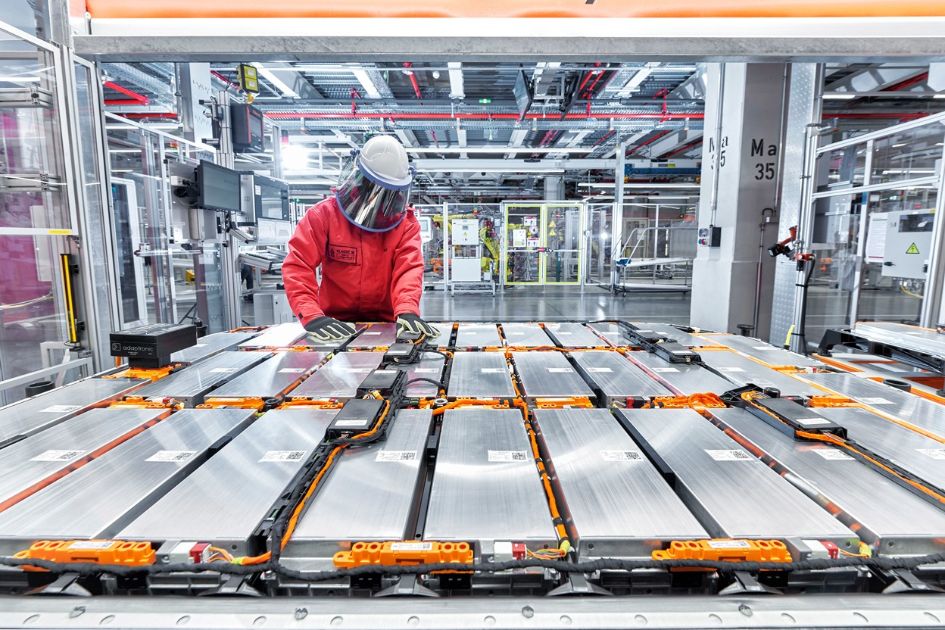 THE OPPOSITION BETWEEN DEVELOPMENT AND SUSTAINABILITY NO LONGER EXISTS
The energy transition is not 'only' an environmental issue, but also an economic one, and the world is pushed to make choices following opportunities and business chances.
However, the right support is needed to accompany industry through a concrete green reconversion, promoting cooperation between companies with different skills. In practice, a true circular economy system needs to be created.
Circular economy theories are the foundations of a new way of thinking about the life cycle of a product, which instead of turning into waste to be disposed of becomes a valuable element to give birth to a new one without further waste of resources.
Today, there are numerous research projects around the world going in this direction, waiting for new technologies to bring about real revolutions capable of simplifying our lives. Concrete examples are certainly not lacking, i.e. Italy is first in Europe for tonnes of recycled products.
CURRENT RESEARCHES AND PROJECTS
In the front row are the car manufacturers, committed to accelerating the development of new accumulators to increase the range and charging speed of electric cars.
The tyre industry is developing increasingly eco-friendly products by using recycled materials such as plastic packaging and butadiene (a key compound in tyres) from organic waste. The tyres of the future will have to respect the environment with low rolling resistance to save fuel and CO2 emissions'.
Again, on the subject of recycling, Europe's largest plant for recycling electric batteries is being set up in Norway, capable of processing 12,000 tonnes of battery packs per year. The plant can recover 95% of the materials, plastic, copper. aluminium and black mass, the compound containing nickel, manganese, cobalt and lithium. In addition the recovery includes a system for collecting the 'dust' that is normally lost during the various stages of mechanical recycling. The recovered elements will be reused to produce aluminium to create new accumulators.
Furthermore, the objective of the upcoming EuBatIn ( European Battery Innovation ) project is to build a competitive, innovative and sustainable battery value chain with a strong focus on research, development, innovation and industrial implementation. It is a very important project of common European interest in which 12 EU countries are taking part. The research activities are aimed at supporting industry throughout the entire production process: from the development of new battery concepts to optimised end-of-life management; from circular economy aspects to advanced materials to the development of innovative electrodes, cells and modules, from recycling to disposal and end-of-life.
It will be a structure capable of linking research activities and industrial production, boosting technology transfer and the industrialisation of prototypes conceived in the laboratory.
A recent IEA report presented a roadmap for achieving zero global emissions by 2050, which includes conversion to electric transport as a milestone. Confidence in the possibility of achieving this goal reflects a growing consensus among policymakers, researchers and manufacturers that the challenges of electrifying cars are now entirely solvable and that there is no time to lose if we are to have any hope of keeping climate change at a manageable level.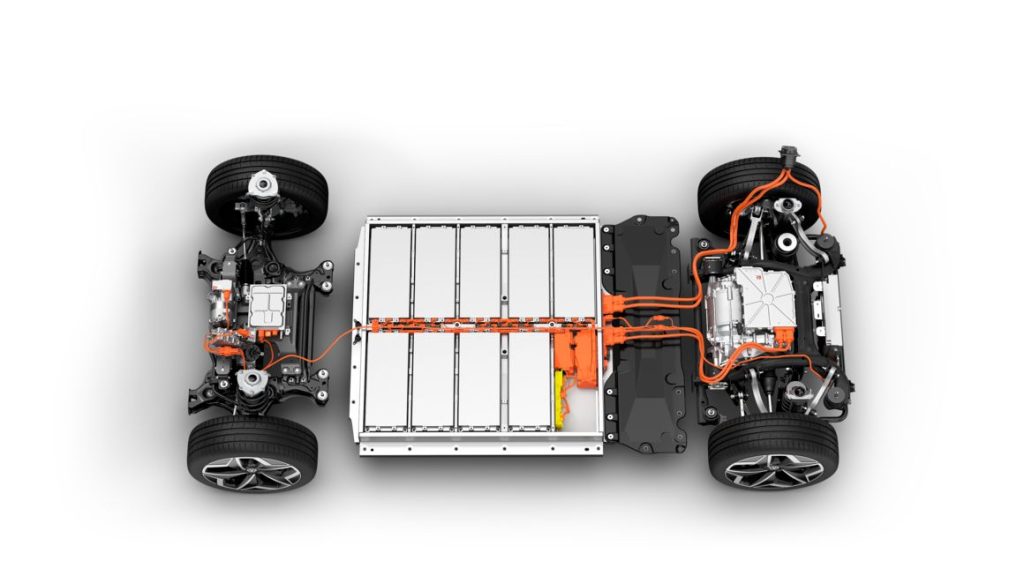 HIGH SPEED LASER TAB NOTCHING & SLITTING MACHINE
HIGH SPEED S-SHAPE TAB LASER NOTCHING MACHINE
ROLL LASER ABLATION MACHINE
AUTOMATIC ALUMINIUM SQUARE BATTERY ASSEMBLY LINE
AUTOMATIC CELL HOT PRESS
AUTOMATIC ULTRASONIC WELDING MACHINE FOR ALU SQUARE BATTERY
AUTOMATIC CELL INSERTION MACHINE
AUTOMATIC CAP WELDING MACHINE
AUTOMATIC AIR TEST MACHINE (HELIUM DETECTOR)
AUTOMATIC SEALING CAP WELDING MACHINEAUTOMATIC CELL BAKING LINE SOLUTION
POWER BATTERY MODULA PACK PRODUCTION SOLUTION
PACK ASSEMBLY LINE.
A FEW SNAPSHOTS FROM "THE BATTERY & ELECTRIC-HYBRID SHOW 2022"
REGISTER TO HYMSON ITALY NEWSLETTER