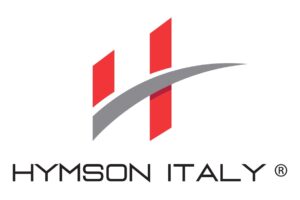 Interview with Magda Dellai, Project & Mkt Manager of Hymson Italy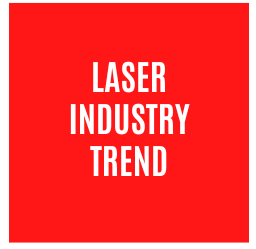 LASER FOR METALWORKING: MATURE MARKET STILL EXPANDING
The advent of fibre sources has been a revolution in laser technology in recent years. The benefits of using the new sources are indisputable. The first and most obvious is the high working speed, followed by low operating costs. The simple construction of the systems, then, has the side effect of greater overall reliability of the machines themselves combined with reduced tooling and maintenance requirements. Low costs – combined with mature incentives for the domestic market – have thus contributed to the development of the fibre laser cutting machine market.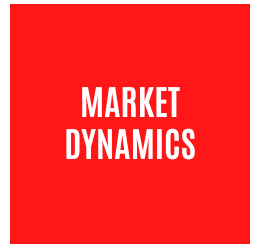 FIBRE LASER: KEY FACTORS DRIVING INDUSTRY DEVELOPMENT
Factors such as the increasing capital investment by companies in precision equipment and the upgrading of machines in manufacturing and assembly processes in end industries around the world are driving the growth of the global market for fibre laser cutting machines. The substantial increase in fibre laser cutting machines is due to the growing demand for highly efficient and effective metalworking operations. The superior features of the devices, such as higher operational efficiency, robust construction and operational accuracy, contribute to the increase in sales of fibre laser cutting machines. Fibre laser cutting machines have gained great recognition in the automotive, aviation and metalworking industries for their high-level cutting operations. Meanwhile, factors such as the need for skilled labour to operate fibre laser cutting machines are hindering market growth.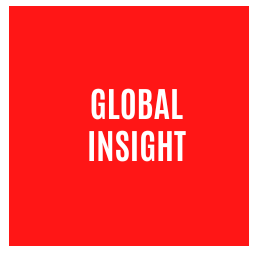 GLOBAL INSIGHT: THE WORLD MARKET FOR LASER PROCESSING EQUIPMENT
China is positively influencing the laser technology market; the Asian giant has in fact made major investments in its fibre laser manufacturing industry. This mainly impacts the market for medium power laser machines traditionally used for cutting, welding, marking and surface operations of electrical components. This is not surprising considering that electronic equipment manufacturing has for years been the preserve of Asian countries. The most important economic phenomenon is that, while the good performance of past years concerned the consumption side, i.e. the purchase of laser processing machines from European countries (Germany and Italy in primis), today China has made considerable progress in terms of research and production, supported by very strong domestic demand.
It is particularly significant to point out that it is mainly Asian demand, with China playing a dominant role, but also Vietnam, Taiwan and Malaysia.
For years now, Asia has been a leading area for global demand for investment goods, and laser machines, for the very high level of innovation they bring.
This is already a reality, but the electronics segment plays a major role. Indeed, the segment is now increasingly central to the process of digitisation and technological transformation of the world economy.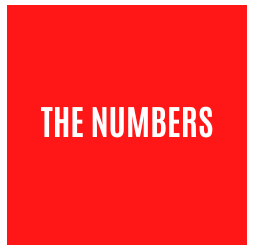 LASER MACHINES: GLOBAL MARKET VALUE
Overview of worldwide imports and exports of laser machines (HS code 845611) segmented by geographical areas.
| | | |
| --- | --- | --- |
| Global export of laser machines | 5.2 billion € | 2021 |
| 2001-2008 | +6.9% | |
| 2009-2021 | +5.8% | |
| 2021-2022 | +25% | |
| 2022-2025 | +9.0% | |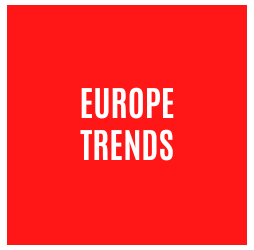 THE LASER MARKET IN EUROPE
Although it is no longer the leading market for laser technologies, the European market is still performing well with a value of $3.5 billion and an annual growth rate of 9%.
In contrast to China, which is now the undisputed master of the laser applications sector for the electronics world, the Old Continent is still a leader in the field of research, high-tech and high-performance machines used in metalworking and mechanical engineering.
The increase in demand for semiconductor laser applications and the expansion of the fibre laser market are the main factors that will drive laser market growth in the coming years.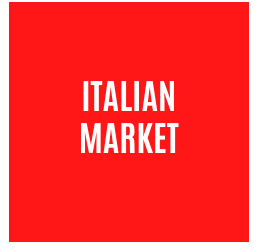 WHAT IS THE TREND OF THE ITALIAN MARKET ACCORDING TO A LASER MACHINE MANUFACTURER?
The Italian market continues to run, thanks also to the demands of subcontractors. The tax benefits offered by the Transition 4.0 programme (tax credits for investments in capital goods, technological innovation and training – the old Industria 4.0), Nuova Sabatini, and for the South, which have also made the Italian market grow enormously in terms of quality, are still having a positive influence. The incentives – in a more conscious form and directed towards the digitisation of companies' production facilities – will continue in 2023, so we believe that this trend will be consolidated in the years to come.
It is evident that customers are becoming increasingly aware of the importance of using components produced by leading manufacturers, for a greater guarantee of service and availability of spare parts. Our customers demand consistent performance over time, rather than extreme features that in many cases are not fully exploited. The greatest interest is in the 3015 and 4020 sizes, while as far as power is concerned, demand is stabilising at 4-6 kW, in some cases reaching 10-12 kW. Thanks to the ever-increasing efficiency and reliability of fibre laser systems, the drastic reduction in purchase prices, as well as their ease of maintenance and management compared to CO2 technology, these machines are now having a widespread diffusion even among users with very small company sizes. Market growth figures confirm that the future of fibre laser cutting machines will be bright and bring many technological innovations.
FOCUS ITALY: LASER CUTTING MACHINES
| | | |
| --- | --- | --- |
| ITALY produces machines for | 416 million € | 2021 |
| SHEET METAL quota 35% | 145 million | |
| TUBE-PROFILE quota 65% | 270 million | |
| | | |
| ITALIAN EXPORT OF LASER MACHINES | 277 million € | |
| Germany | 25.9 | |
| Poland | 22.6 | |
| Usa | 21.3 | |
| France | 17.7 | |
| China | 12.3 | |
| Netherland | 11.0 | |
| UK | 8,1 | |
| Other | 128.9 | |
| | | |
| INTERNAL CONSUME OF LASER MACHINES | 260 million € | |
| Machines coming from: | | |
| Domestic manufacturers | 52,8% | |
| German manufacturers | 17,5% | |
| China manufacturers | 6,6% | |
| Switzerland manufacturers | 5,8% | |
| Belgium manufacturers | 5.8% | |
| Other | 7,4% | |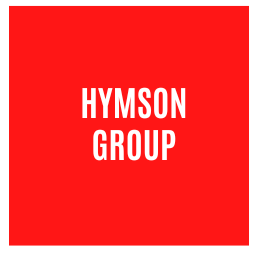 WHO IS HYMSON GROUP?
On December 31st 2020, Hymson Group joined the Shanghai Star Market, a Nasdaq-style listing with over two hundred high-tech companies seeking capital. The Star Market is a new experimental trading platform under the auspices of the Shanghai Stock Exchange.
Founded in 2008, Hymson has an important history of excellence in manufacturing and supplying integrated laser and automation solutions applied to various industries.
The scope of products and services includes: lithium-ion battery assembly lines for electric cars, CNC automated production lines, fibre laser cutting systems for industry and industrial plant, as well as production lines for IPhone components.
5 MANUFACTURING FACILITIES with huge production capacities that enable the reduction of time to market at all stages of the process, from design to engineering, from prototyping to launch.
4 R&D CENTRES in new technologies
7000+ STAFF
Established since 2008, today at the end of 2022, the different Hymson companies merge into a single INDUSTRIAL GROUP under the new company name Hymson Laser Technology Group Co. Ltd., Shenzhen, Guangzhou, China.
The head office is located in Shenzhen, with branches in Anshan (Shenzhen), Jiangmen, Jiangsu (Shanghai) and Chengdu (Sichuan) China.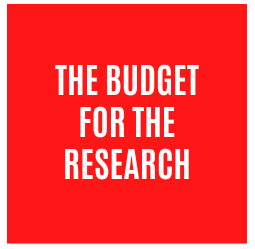 A KNOWLEDGE-INTENSIVE INDUSTRY
The product mix, combined with growing market demand, boosted the Shenzhen-based manufacturer's earnings: total sales were CNY 298 million (USD 42.8 million) in 2016, while they reached CNY 800.7 million (USD 115 million) in 2018 – a compound average growth rate (CAGR) of 63.92%.
Over the same period, net profit increased tenfold from CNY 8.23 million (USD 1.18 million) to CNY 83.3 million (USD 11.96 million), clearly indicating an economy of scale.
In a knowledge-intensive industry, commercial success has a lot to do with investment in research and development. This fact seems to be well understood by Hymson: the company is strongly committed to research and development. In 2016, just over CNY 28.75 million (USD 4.13 million) was allocated to the innovation race. In 2018, for the first time in the reporting period, the company invested more than 10 per cent of its operating income – CNY 82.5 million (USD 11.85 million) – and researchers' salaries accounted for more than 57 per cent of this amount.
Hymson's technology development process is growing. Nearly 13% of the revenue collected in the first part of 2019 was earmarked for this purpose. It is worth mentioning that this is the highest percentage among competing companies in the industry in China.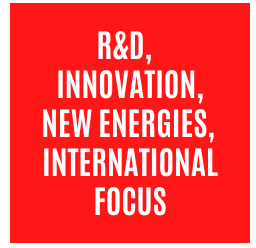 R&D, TECHNOLOGICAL INNOVATION, NEW ENERGIES, VOCATION FOR INTERNATIONAL DEVELOPMENT
Hymson invests significant resources in research and development to promote technological innovation in the field of new energies.
The group has three foreign subsidiaries: Hymson Italy, Hymson India, Hymson USA as well as dozens of distributors and qualified partners for international development.
The international sales network covers all of South East Asia (South Korea, Japan, Philippines, Vietnam, Malaysia, Indonesia, Singapore, Thailand, India) as well as Australia and New Zealand, the MENA countries (Iran, Iraq, Saudi Arabia, United Arab Emirates, Qatar, Turkey, Egypt)
The main European and Middle Eastern countries covered by the Hymson Italy subsidiary, North and South America through Hymson USA and India with Hymson India.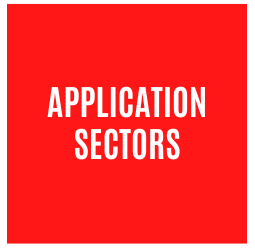 WHAT ARE THE MOST INTERESTING APPLICATION SECTORS TODAY IN ITALY?
As far as application areas in Italy are concerned, the leading sector is automotive together with general mechanical machining.
The feedback from the construction sector is also interesting: here too, the incentives offered by Bonus 110 favour the use of laser processing, and companies, even small ones, are becoming aware of the great opportunities this technology offers them. Let's think, for example, of the entire window and door system: windows, doors, façades, and therefore in general for high-performance building envelope frames and fixtures, aimed at the residential, commercial, industrial, office, and public markets, and in general the entire new, renovation, and refurbishment market.
The laser, in Italy, still has an excellent margin for growth. The most interested in expanding or modernising their machine fleets are the contractors, who are focusing decisively on fibre solutions, even if CO2 machines remain a valid option for certain users, albeit with ever decreasing percentages. We also have several machine-building customers who are bringing sheet metal working in-house: whereas in the past metal carpentry in Italy was almost always outsourced, today we are observing an opposite trend.
One fact is certain: the fibre laser has already changed the balance. In the past, fibre was only used to do what was not feasible with CO2 sources, whereas today the parties have definitely reversed, in particular due to its ease of use, process reliability and low costs.
DESIGN FOR EUROPEAN STANDARDS: THE EXPERIENCE OF HYMSON ITALY
The Italian subsidiary HYMSON ITALY was opened in 2019 in the province of Vicenza. Today, in addition to distribution activity and technical service, we manufactures completely redesigned and re-assembled laser machines with new functional components for European markets, and therefore for the Italian market, where safety and technological requirements are higher and more demanding, with pre-sales, after-sales and technical assistance consultancy entirely under the responsibility of the Italian branch.
We adapt our construction systems to local technical needs and/or requirements, and use the market knowledge and creativity of our design teams in the Far East to create customised products, always in compliance with European standards in the sector.
It is also from this collaboration that new projects and their technical-economic feasibility originate, together with our technology partners ESA AUTOMATION and COMPUTES GROUP who deal with numerical controls, software, systems and system integration for various industrial applications with which Hymson Italy collaborates on development.
We ensure that our systems achieve industry standards and provide high performance and versatility.
Our construction systems and accessories are meticulously designed by international and local teams, who draw on their in-depth market knowledge and wealth of experience to create high-performance, customised solutions.
Hymson Italy is the reference for Italy, Europe and the Near East countries.
Associated to Confindustria from 2021, Associated to UCIMU Systems to produce from the beginning of 2023.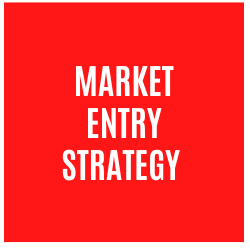 WHAT IS THE MARKET ENTRY STRATEGY FOR RELATIVELY YOUNG MANUFACTURERS LIKE HYMSON?
Hymson Italy started by offering a simple, reliable and economical machine, both in operation and as an initial investment, which is definitely advantageous compared to other more sophisticated machines.
An important element is the simple construction of the machines themselves, hence the ease of installation. Another key element is Hymson's focus on the end-user's production process and the possibility of integration of upstream and downstream equipment. Customers are increasingly looking at efficiency, including energy efficiency, and are asking for machines that can communicate with each other, that allow them to arrive at the finished part more efficiently – which can mean faster, with lower costs, with a certain quality, etc. – and with greater flexibility. – and with greater flexibility. The speed of cutting is only one component of the process: it must be evaluated in the overall work cycle because speed can be nullified if there is downtime or long setup times.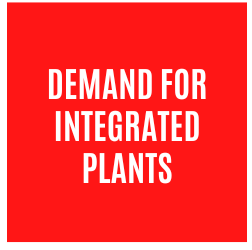 WHAT ABOUT THE DEMAND FOR INTEGRATED SYSTEMS?
There are many requests for plants with automation with automated storage and loading/unloading systems in addition to stand-alone machines.
Automation solutions combined with powerful software are increasingly becoming decisive elements in favour of productivity: it is an almost compulsory choice to automate sheet metal and tube cutting processes in order to reduce times and costs, obtain constant repeatability in machining and thus obtain greater efficiency even with average laser power (3-6Kw).
Automation must be integrated on both the hardware side (loading-unloading warehouses) and the software side, which is fundamental in terms of machine programming, operator interface, production management and monitoring, and interconnection with company systems.
Tube cutting also poses additional challenges compared to 2D cutting: the three-dimensional characteristics of the tube must be preserved throughout the production process, with a size control system from programming through management to final production.
The tube systems are also equipped with loaders: manual or automatic loaders, bundle loaders for processing tubes in bundles all of the same size useful for mass production and mass production, step loaders for loading profiles of different sizes positioned in succession, useful in the processing of small batches of various sizes.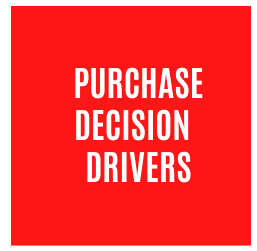 WHAT DRIVES PURCHASING DECISIONS?
Apart from the purchase cost, what parameters influence customers when choosing a modern laser machine (delivery time, machine configurability, turnkey delivery, operational flexibility, etc.)?
Customers know how to evaluate not only the cost of the equipment itself, but rather the cost of the finished part they need to produce; that is, they choose the machine model according to what they need to do, evaluating very carefully the cost of the process as a whole.
There are several factors that influence the choice of a laser machine. In our experience, the pre-sales consultation phase must necessarily include a feasibility study of the component. The delivery time is also decisive, and Hymson, with a huge production capacity as well as standard basic configuration machines available from stock, offers major advantages in terms of speed of delivery. Software is also essential for data exchange within the plant.
SERVICE IS THE MATURITY OF THE MANUFACTURER.
Service is becoming increasingly important in the supply of a system: how are you structured to respond, even in these terms, to customer needs?
Hymson Italy, the Italian branch of a major Chinese manufacturer, was set up precisely to provide concrete guidance to Italian and European customers approaching the world of laser machines. With regard to after-sales service, we must bear in mind that lasers today are much more reliable than they were in the past and, consequently, after-sales service has also adapted. But it is no longer enough to have an adequate 'service' consisting of trained technicians with a fast reaction time. Today, it is also necessary to have an efficient remote diagnostics service to understand the possible problem so that physical intervention, if necessary, can be more targeted. Our technical support checks the condition and exchanges video files, photos of the process, etc. with the operator.
A machine with a solid-state source is both more efficient and less susceptible to failure; the optical chain itself is one less critical element to contend with, as the head is sealed (just change the protective glass periodically).
Very often there is no real problem, but it is a matter of providing advice on the parameters to be used for the specific machining. Responding quickly is also a much appreciated detail.
RELATED ARTICLES
REGISTER TO HYMSON ITALY NEWSLETTER