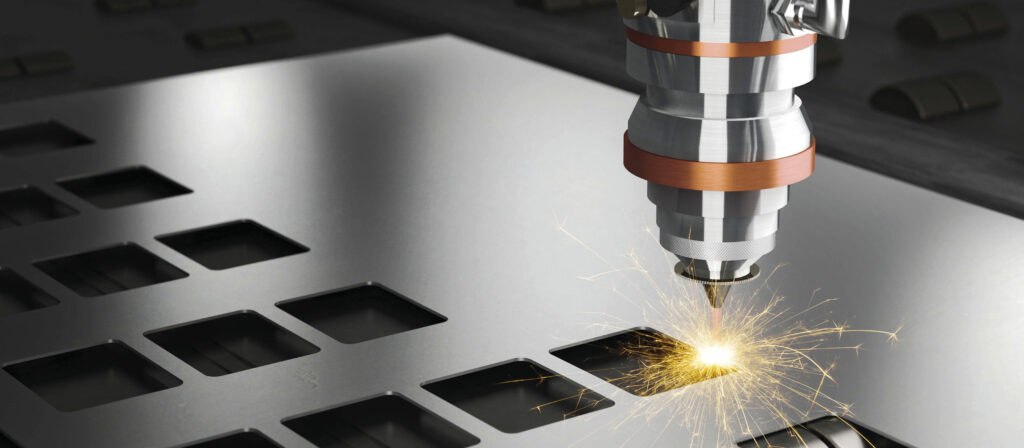 Opportunities and advantages of laser cutting
The advantages of laser cutting are mainly provided by the speed, the accuracy, the excellent finish of the cut and reduced energy consumption. Laser processing is beneficial both to the design phase and the production cycle: it is possible to work with a wide variety of thicknesses, materials and shapes. The design advantages derive from the possibility of cutting geometries on flat sheets, bent sheets or embedded sheets, by designing a working cycle that foresees the use of these surfaces later joined by traditional tools or welding.
Fiber optic laser
Fiber optics is the latest technology in the field of laser cutting: laser beams can reach a very high irradiance and concentrate great power in a very small area. They are now the first choice for a wide range of applications in the field of metal cutting and precision welding, micromachining of materials and laser marking.
Industrial applications
Sheet metal, tubulars and profiles are used in machine manufacturing, precision engineering, construction, automotive, oil & gas, railways and shipbuilding: these are the sectors that benefit from laser cutting innovations and where Hymson operates with its products and technologies. In these fields the laser opens up new design possibilities and the demand significantly increases every year
Discover the wide range of Hymson proposals for the world of laser cutting of tubes and sheet metal.
The advantages of laser cutting for tubular profiles
Laser technology has significant advantages in terms of cost per piece produced and quality of the result compared to other technologies (plasma, oxyfuel). The laser performs the required machining operations with high precision and no subsequent machining with abrasive instruments is required.
The edges machined with the laser do not undergo any thermal alteration and the workpieces are ready for welding, so that a single laser operation replaces several processing steps with conventional machines.
Laser tube cutting opens new possibilities to imagine new structures while reducing the downstream manufacturing processes such as deburring, welding and assembly.
Production processes satisfy the European standards and international quality control.
SHEET METAL LASER
CUTTING MACHINES
TUBE LASER
CUTTING MACHINES