Open house at Hymson Italy Srl
Hymson Italy is opening the doors of its Technical Center in Lugo di Vicenza (Italy) from 22 to 29 October 2020 on the occasion of the first open house:
from 22nd to 29th October 2020
Hymson Italy Srl
Via Serra, 50 – 36030 Lugo di Vicenza (VI) Italy
Tel. 0445 1887072
e-mail: info@hymsonitaly.it
The Technical Center will be opened to visitors and three selected Hymson machines will be in operation from 09:30 to 17:00. The open house will offer the opportunity to see at first hand the latest Hymson fiber laser cutting technologies.
The guiding theme of this open house will be the motto:
Your reliable partner – We grow together.
Our goal is to build and consolidate the trust of our Customers with a focus on:
Hymson solutions for sheet metal and tube processing with laser cutting echnology and related automation systems.

The solidity of Hymson's organisation, both in its frontline contact with Customers and in its commitment to new technologies with the project of the new Hymson Research and Development centre in Europe.
For the SHEET METAL cutting we will introduce the H series innovative "All-in-one" laser machine with parallel Kinematic cutting unit and automatic loading and unloading system and 6 Kw laser source.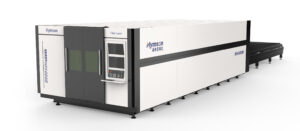 We will also showcase the 3 Kw B series laser cutting with pallet changer.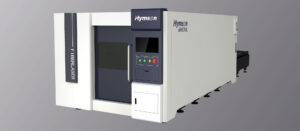 In order to meet the incredibly growing demand of LASER TUBE CUTTING, we will introduce the new 1.5 Kw Hymson MP fiber laser machine.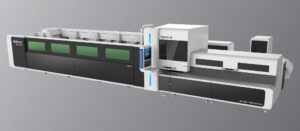 SCHEDULE
The event, with the participation of qualified players and technological partners, both Italian and international, will take place according to the following programme:
Welcome coffee
9.30 – 10.00 Hymson Italy and Hymson China Company presentation.
10.00 – 10.30 How laser technology has changed the world of metalworking
10.00 – 10.30 Short presentation of Hymson fiber optic laser machines
11.00 – 12.30 Cutting tests on the HF-H – 6kw series for sheet metal
Lunch break
2.00 – 2.30 p.m. Brief presentation of Hymson fibre optic laser machines for tubes and profiles
14.00 – 15.30 Cutting tests on the HP-D 1.5 Kw machine for tubes
Coffee break
16.00 – 17.00 Cutting tests on the 3kw B series machine for sheet metal
Dinner and overnight stay
To facilitate the organization, we kindly ask you to give your confirmation by registering for the event by writing an email to: info@hymsonitaly.it with all the details of your visit.
Alternatively, you can fill in the form on the Company's website via the following link: https://www.hymsonitaly.it/contacts/
We invite you to take an active part in the event.
Your participation would underline the significance of the event and would be an encouragement to those involved in the organization work. At your disposal for any clarification, we would like to thank you for the consideration you will give to this request.
Hymson Italy srl
Where technology is at home, for your needs.