Company article - January 2021
STAR 50 stock market entry for the Company Hymson Laser Intelligent Equipment
On December 31, the firm joined the list of more than two hundred high-tech-driven capital seekers. Hymson Laser is on ist way for 107 million USD IPO on the 50 Star Market, which is a new trading platform under the aegis of the Shanghai bourse.
Founded in 2008, Hymson Laser Intelligent Equipment has been active within three areas: standard automation equipment (over half of the company's revenue came from this segment in 2018), lithium-ion batteries and laser equipment.
This product mix, combined with the growing market demand, whipped up the Shenzhen-based manufacturer's gains: the total revenue was 42.8 million USD in 2016, while two years later, the number hit 115 million USD – a 63.92% Compound Average Growth Rate (CAGR).
Hymson Italy is the European subsidiary established in 2018 in the province of Vicenza, Italy, in one of the most developed European industrial districts, with the aim of supporting international growth and facing the new challenges of the metal manufacturing industry.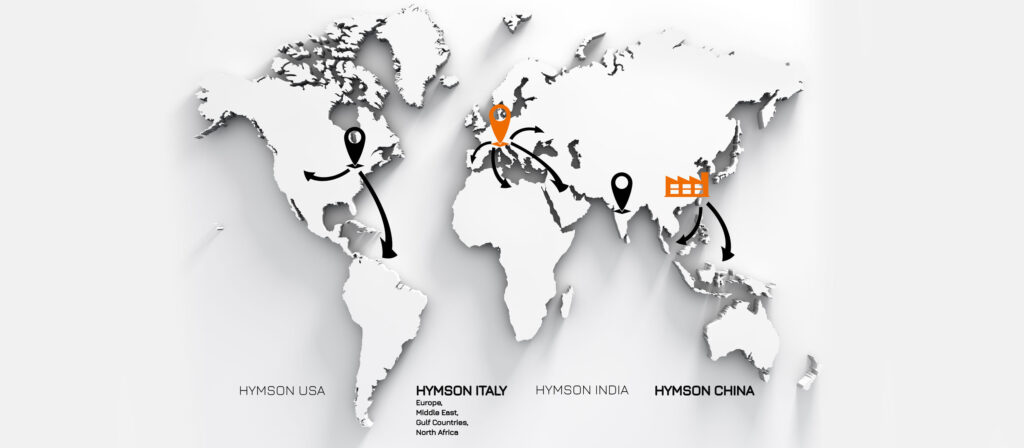 "Market research expects the global laser marking market alone to grow at a 6% CAGR in the next five years, reaching 3 billion USD by 2024".
LASER CUTTING MACHINES
Hymson products are highly customizable modular systems for the processing of sheet metal and tubular profiles with fiber-optic laser technology.
Fiber optics is the latest technology in the field of laser cutting: laser beams can reach a very high irradiance and concentrate great power into a very small area. They are now the first choice for a wide range of applications in the field of metal cutting and precision welding, micromachining of materials and laser marking.
APPLICATION INDUSTRY
Sheet metal, tubulars and profiles are used in machine manufacturing, precision engineering, construction, automotive, oil & gas, railways and shipbuilding: these are the sectors that benefit from laser cutting innovations and where Hymson operates with its products and technologies. In these fields the laser opens up new design possibilities and the demand significantly increases every year
Discover the wide range of Hymson proposals for the world of laser cutting of tubes and sheet metal.