At the International trade show
LAMIERA FIERAMILANO
18-21 May 2022
Hall 15 Booth E16
Hymson Italy is launching the new laser cutting machine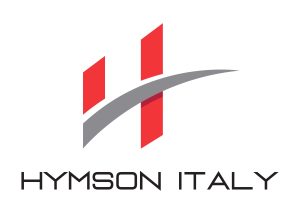 The project developed in Italy
MADE

IN

ITALY
The fiber laser cutting machine HF 3015 IT is the latest evolution among the projects developed by Hymson Italy, a product of top level technology, both hardware and software: with high quality performance and unparalleled ease of use, the machine is one of the most versatile and economically viable offered today to metalworking professionals.
HIGHLIGHTS
The machine offers upper performance for customers looking for reliability in technology.
The key components of the system are entirely made in Italy, from the NUMERICAL CONTROL to the MOTORS, SERVOMOTOR and DRIVE, from the SOFTWARE to the INDUSTRY 4.0 INTERFACE. For this project, Hymson collaborates with the best technological and IT partners for cutting-edge CAD and CAM software solutions dedicated to integrated production management in manufacturing companies.
Numerical Control ESA Automotion Italy, The laser cutting machine is equipped with a Numerical Control developed by the Italian manufacturer ESA, completely designed and manufactured in Italy. The NC coordinates the movements of the machine tool to automatically determine the paths of the tool.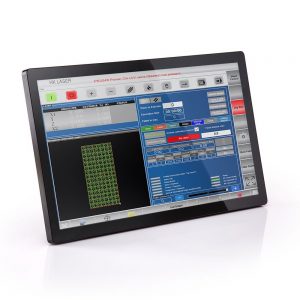 Application Software COMPUTES – HYMSON Italy dedicated to laser cutting and complete with post-processor for 2D. The CAM/CAM software dialogues with the ZW3D CAD to speed up the import of 2D geometries, making the whole process simpler and more straightforward. The automatic nesting calculation of the pieces optimises the cutting process, reducing the programming times and the material consumption. The machine is in any case designed to operate with any software

, according to the customer's working habits.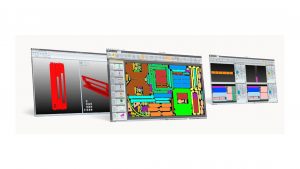 Fiber optic source IPG GERMANY: The source with unsurpassed performance and technical service in Europe.
Motors, Servomotors, Supports for automation: These are CNC integrated mechatronic systems (Software and HW) that guarantee maximum precision in axis movement and transform CNC commands into precise machine movements and functions.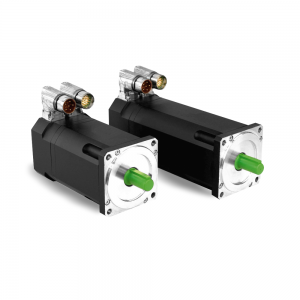 Drives: Managed by the NC, the drives control the speed and torque of the motor, allowing a variety of materials with different hardnesses to be machined.
ACCESSORIES ON DEMAND
5-axis bevelng head for flat sheet metal
Automatic noozle centering: it allows to check the real diameter of the nozzle and to verify the centring of the laser beam in relation to the nozzle.
Automatic noozle change: the laser machine selects, changes and controls the most suitable nozzle alignment for each type of processing, resulting in greater precision and important time savings.
Automatic loading & unloading systems with CNC control: automatic control of the loading and handling of the sheets up to the exchange table of the laser machine and the unloading of the cut pieces.
Architecture of the integrated IT SYSTEM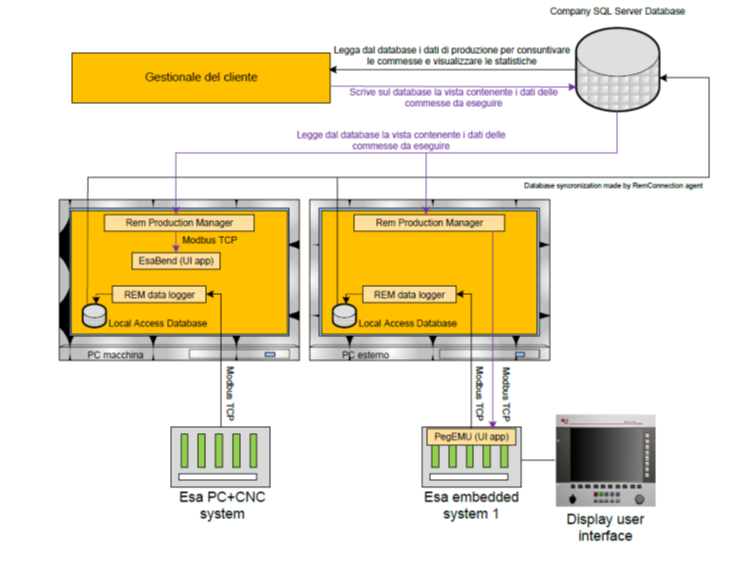 LAMIERA FIERAMILANO 18-22 MAY 2022 PAV. 15 - BOOTH E16
HYMSON complete range of fiber laser metal cutting plants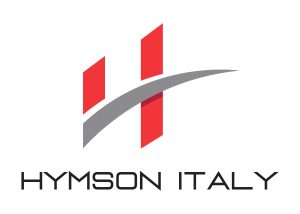 REGISTER TO HYMSON ITALY NEWSLETTER